Used with permission from Cook's Illustrated
When some people hear "turkey chili" they might roll their eyes a little, similar to what my husband does. I get it. You might miss the flavor and heartiness of beef in a traditional chili, but this Simple Turkey Chili with Kidney Beans is anything but typical. This is an easy recipe but does take some time, but most of it is just simmering time. Keep reading to find out what makes this turkey chili different from some of the others you may have had.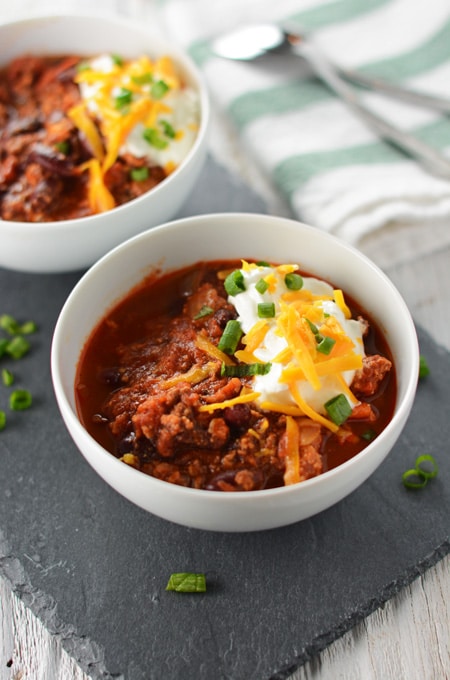 Because adding the turkey in the beginning of the cooking process breaks down into tiny pieces, it is best to reserve some of the meat and add it to the chili later. This will also give the chili an appealing chunky, crumbled texture, similar to ground beef.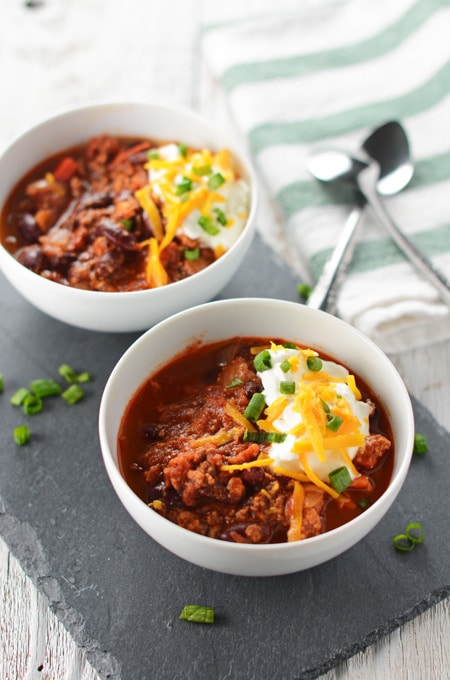 Here are some of the tweaks Americas Test Kitchen did to create this amazing Simple Turkey Chili with Kidney Beans. Adding the spices with the veggies boosted the potency of the aromatics. Then, the beans were added with the tomatoes so that they cooked enough to absorb the flavor, but not so much that they fell apart.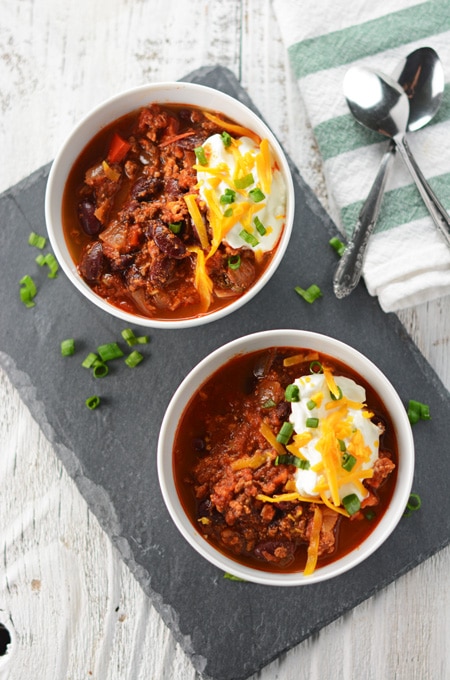 Top it all off with some of your favorite chili toppings such as, diced tomatoes, diced avocado, sliced scallions, chopped red onion, cilantro leaves, sour cream and shredded cheese.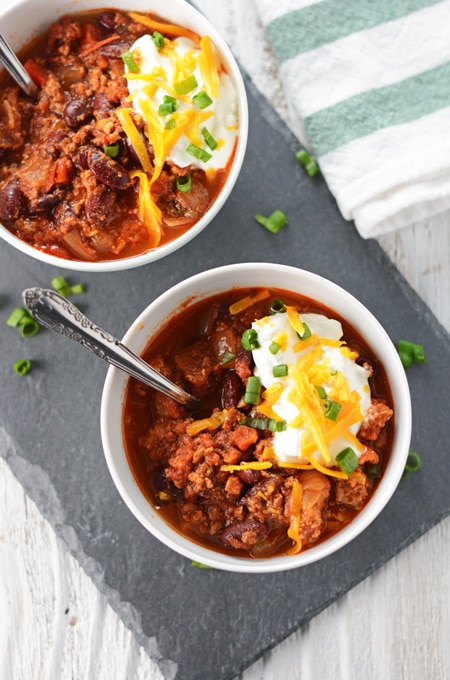 Don't miss a recipe. Subscribe to today and receive recipes straight to your inbox. Also follow me on social media Facebook, Instagram, Twitter, Pinterest and don't forget to Yum some recipes!
…