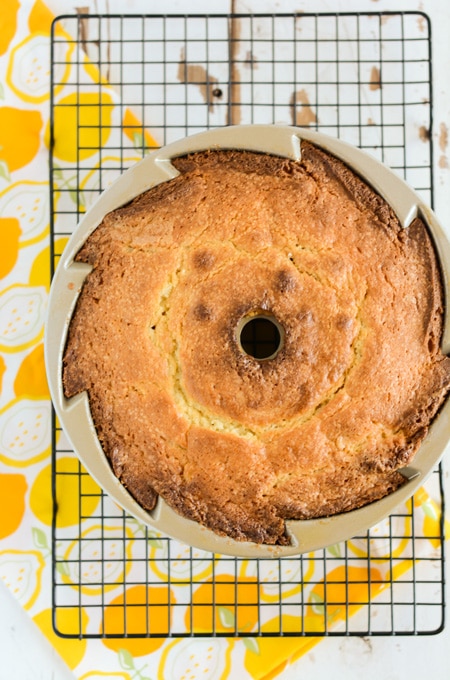 ***Please note that some of the links in this post are affiliate links and I will earn a commission if you purchase through those links.***
At first bite this Lemon Bundt Cake reminded me of an old-fashioned doughnut. I've never had a lemon old-fashioned doughnut but I imagined if I had they would taste just like this cake! With a fluffy inside and a crispy sweet top how could it not?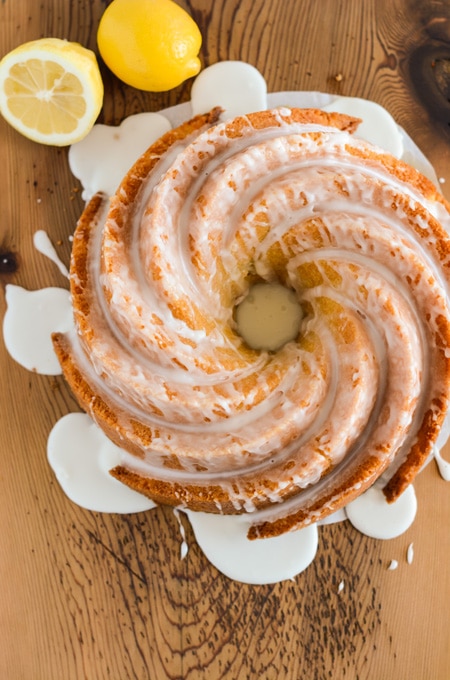 Bundt cakes are great for when you don't have a lot of time or want to bake a cake that is easy, simple and super tasty. I was short on time this weekend so… that's right…… Bundt cake to the rescue! Top the Lemon Bundt Cake off with a simple glaze and you're all set!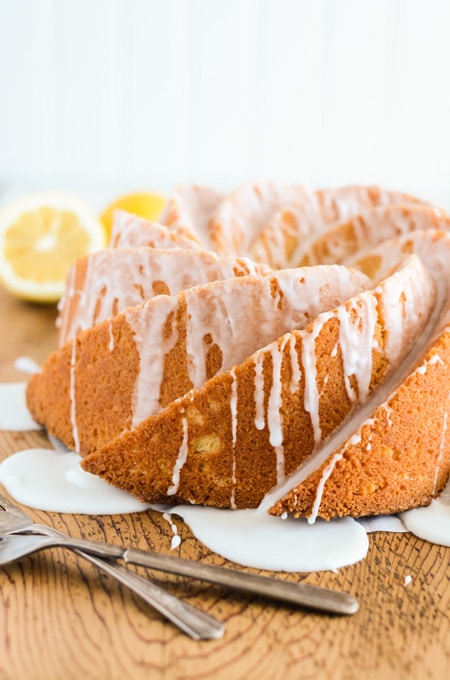 Lemon Bundt Cake Tips:
If you're using a decorative Bundt pan like the one pictured be sure to liberally spray the pan with non-stick baking spray. Baker's Joy baking spray has never failed me. Just coat the pan well.

This Lemon Bundt Cake has a light and fluffy texture when eaten the same day it is made, but if well wrapped and stored at room temperature overnight will become more dense like that of a pound cake.

This cake can be stored in an air tight cake container at room temperature for 3 days.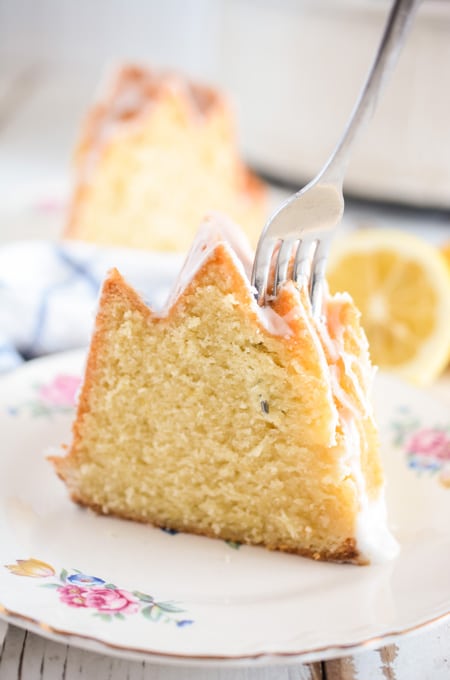 Follow The Cake Chica on social media: Facebook, Twitter, Pinterest and Instagram.
***Please note that some of the links in this post are affiliate links and I will earn a commission if you purchase through those links.***
…