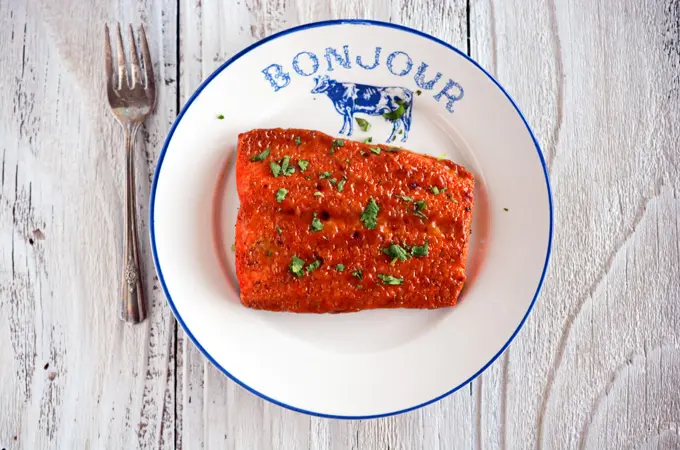 It's getting to be that time of year again, time to be a little more cautious of what I eat due to bikini season being right around the corner. This Salmon with Mustard and Brown Sugar Glaze is perfect for a light meal option. Currently I am enjoying the sunny days and cool nights here in the Houston area, but those won't last long. Nope, soon it will be blazing hot. And not just hot, but humid. So it's during this time I like to lighten up my eating. I usually do that with some fish. Specifically salmon, wild sockeye salmon is my favorite. Be sure to shop for sales on wild sockeye salmon, since it can sometimes be a little pricey. I can usually find wild sockeye salmon on sale at Sprouts for $9.99 a pound or at Costco in the frozen foods isle for even less.
Do you normally change up your eating habits with the seasons? What are your favorite meals for summer time? Let me know in the comments below.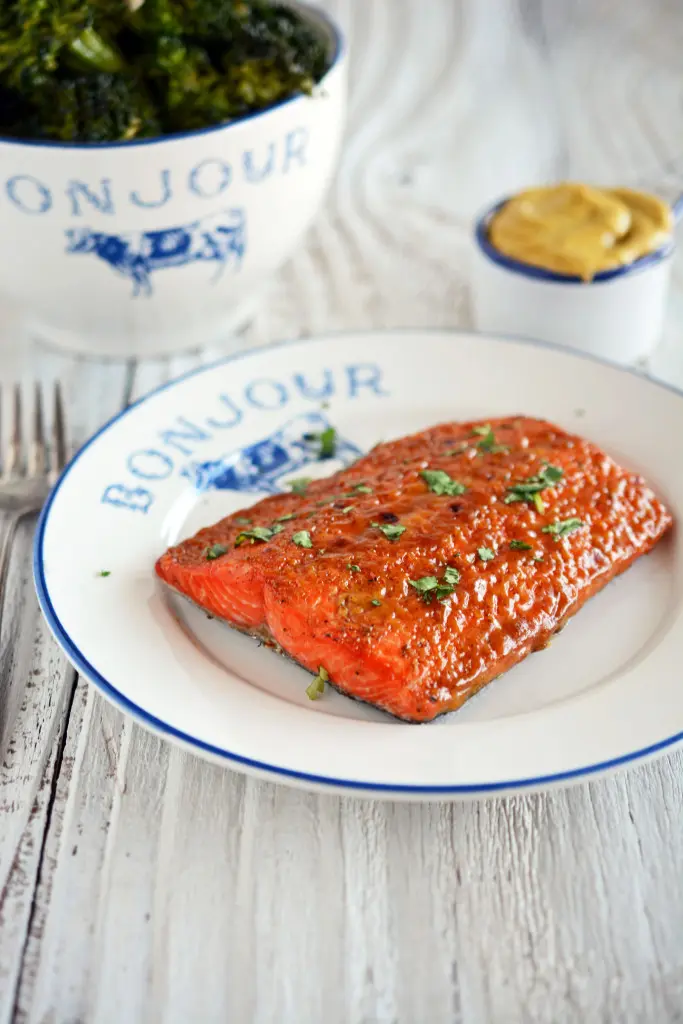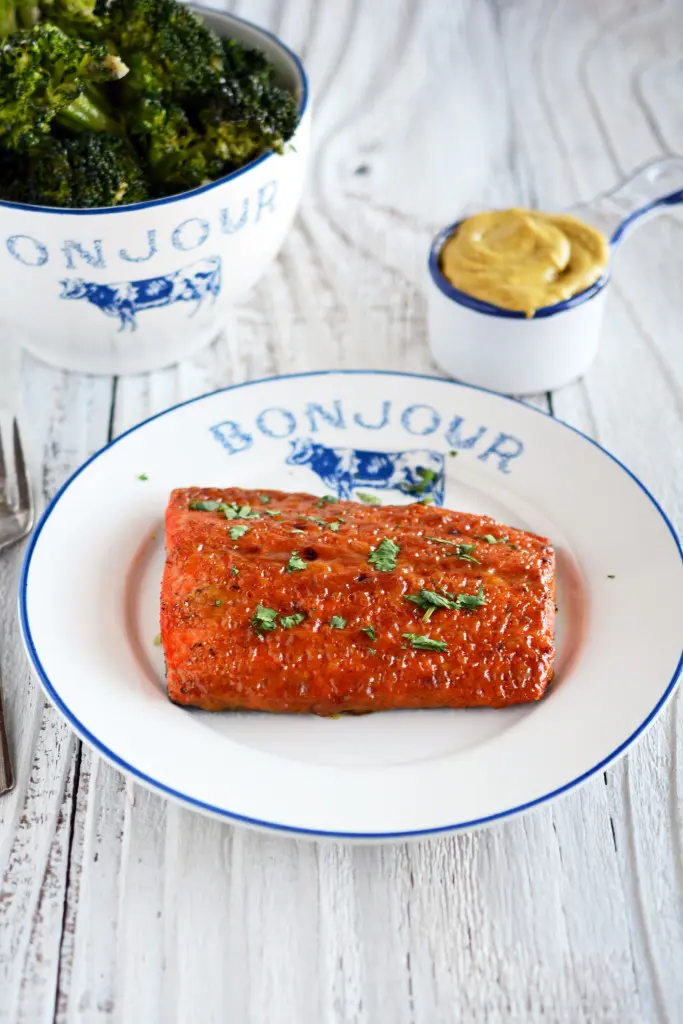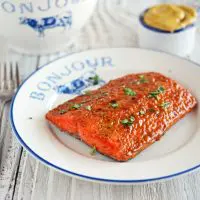 Salmon with Mustard and Brown Sugar Glaze
Ingredients
¾ cup dry white wine
¼ cup olive oil
1 ½ teaspoon Old Bay seasoning
1/3 cup spicy brown mustard
¼ cup light brown sugar
4 salmon fillets, about 6 ounces each
Instructions
Preheat the oven to 350 F. Boil wine, olive oil and Old Bay seasoning in a small saucepan for about 3 minutes. Sprinkle salmon on both sides with salt and pepper. Place on a rimmed baking sheet; pour wine mixture over salmon. Bake until salmon is just opaque in center, about 14 minutes. Remove from the oven.
Preheat broiler. Mix mustard and sugar in a small bowl. Spread over salmon to cover. Broil salmon until topping us brown and bubbling, about 3 minutes. Transfer salmon to a plate and enjoy.
Nutrition Information:
Serving Size:

1
Amount Per Serving:
Calories:

454
Total Fat:

21g
Saturated Fat:

3g
Cholesterol:

114mg
Sodium:

588mg
Carbohydrates:

13g
Sugar:

12g
Protein:

43g
Adapted from The Bon Appetit Cookbook: Fast Easy Fresh