This Tex-Mex Caesar Salad will have everyone going back for seconds……….well………if there is any left that is. Craig and I usually take this salad to family gatherings and we get lots of compliments on it. The original recipe was found in Rachael Ray 365: No Repeats
 cookbook. I just nixed the chicken which makes this a great side salad for you next Tex-Mex inspired dinner party, like ours coming up this Christmas. Tamales, Mexican rice, charro beans and of course my Tres Leches cake which I just can't seem to get enough of these days. I am taking it everywhere this year. Its super tasty with hints of cinnamon and super moist (it is soaked in 3 milks after all) and well, you can check more about it in my Tres Leches post. Moving on, so if you are the one bringing the salad to Christmas dinner, why not try this one and spice up the dinner table this Christmas. I promise it will be a crowd favorite, as it is with my family. Oh, and try not to eat all the croutons before your dinner party. It will take some willpower, trust me on that.
DISCLAIMER: Please note that some of the links above are affiliate links and I will earn a commission if you purchase through those links. I have used all the products listed above and recommend them because they are helpful and are companies I trust, not because of the commissions that I may earn from you using these products.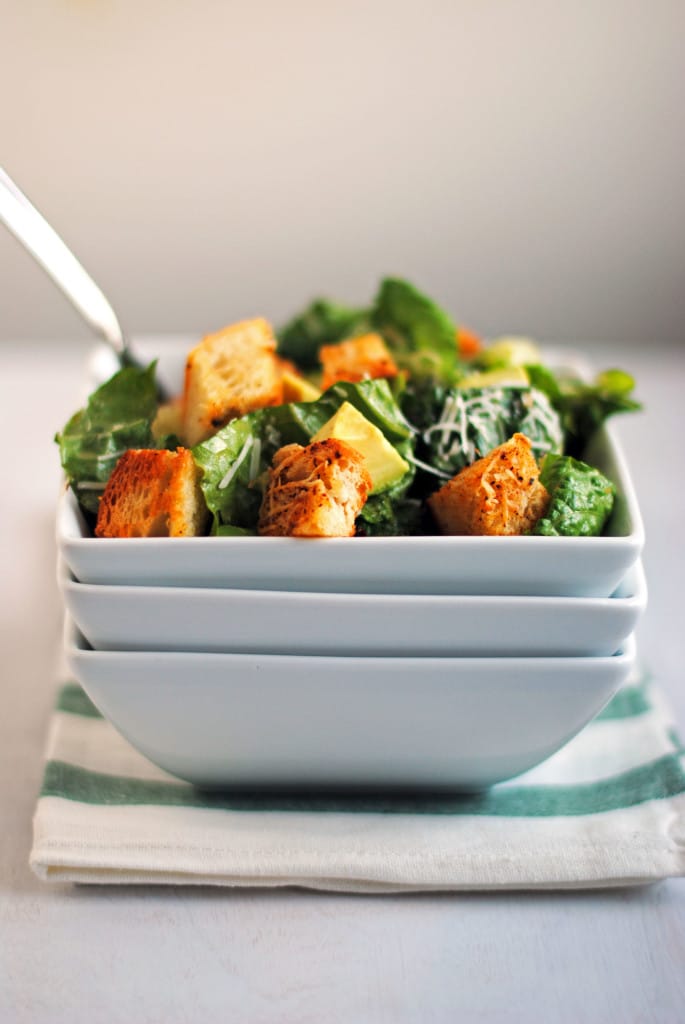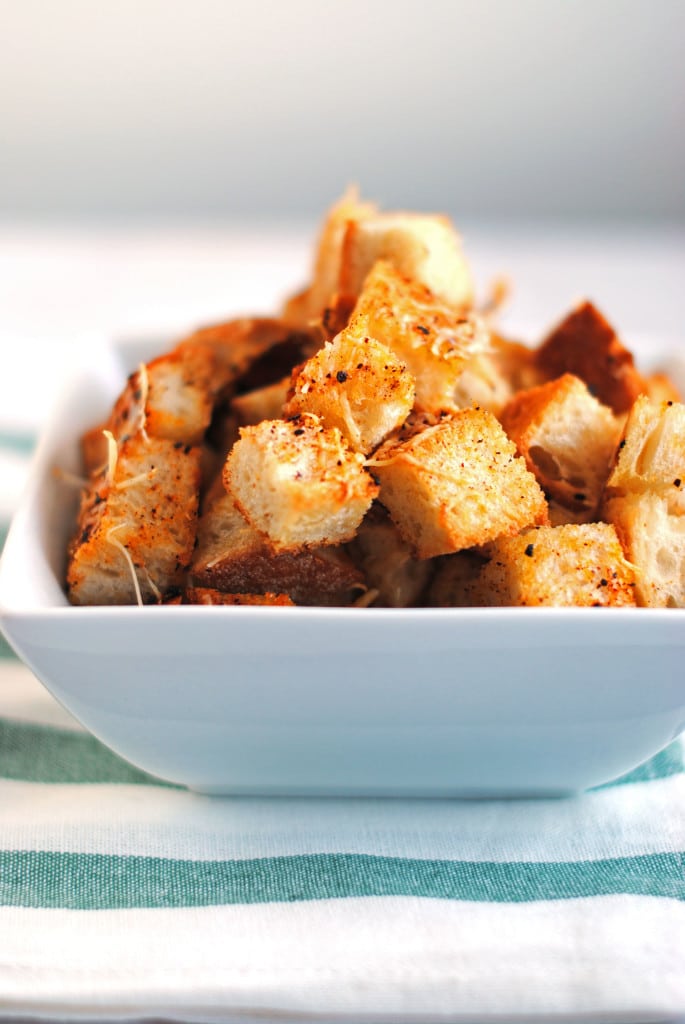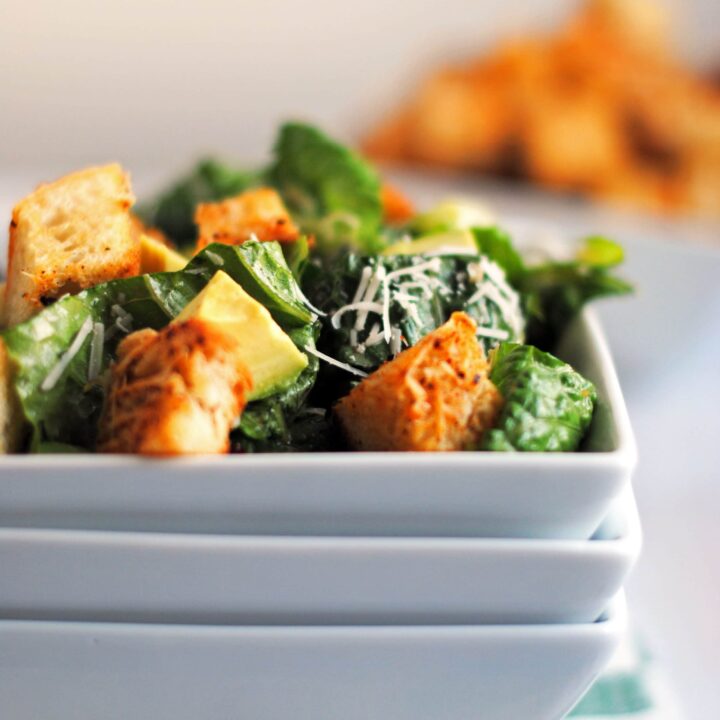 Tex-Mex Caesar Salad
Ingredients
CROUTONS
1 garlic clove, cracked from skin
3 cups cubed sourdough bread
3 tablespoons extra-virgin olive oil
1 tablespoon chili powder
½ cup parmesan cheese, grated
SALAD
¼ cup extra-virgin olive oil
3 anchovy fillets, drained and finely chopped
½ teaspoon red pepper flakes
4 garlic cloves, finely chopped
2 limes, zested and juiced
1 tablespoon Dijon mustard
2 teaspoons Worcestershire sauce
2 tablespoons fresh cilantro, roughly chopped
½ teaspoon salt
½ teaspoon fresh ground black pepper
2 large romaine hearts, coarsely chopped
1 ripe avocado, diced
½ cup Parmesan cheese
Instructions
CROUTONS
Heat your oven to 375 degrees. Rub the inside of a large salad bowl with the cracked garlic and set aside. Place the cubed bread in a foil lined baking sheet with the cracked garlic and drizzle olive oil on top. Sprinkle chili powder and parmesan cheese on top and toss to coat thoroughly. Spread the croutons out evenly on the pan and bake until golden and crisp, about 10 to 15 minutes.
SALAD
For the dressing, pour ¼ cup oil into a small skillet with the anchovies, red pepper, and garlic. Stir together over low heat until the anchovies melt. Remove from the heat and cool.
In the bottom of the reserved salad bowl, combine the lime zest and juice, mustard Worcestershire sauce, cilantro, salt and pepper. Whisk in the cooled oil with anchovies and garlic. Add the romaine, croutons, avocado, and Parmesan cheese. Toss salad to coat and adjust seasoning with salt and pepper. Divide onto serving plates and enjoy.
Nutrition Information:
Serving Size:

1
Amount Per Serving:
Calories:

307
Total Fat:

23g
Saturated Fat:

4g
Cholesterol:

5mg
Sodium:

576mg
Carbohydrates:

22g
Fiber:

4g
Sugar:

2g
Protein:

7g