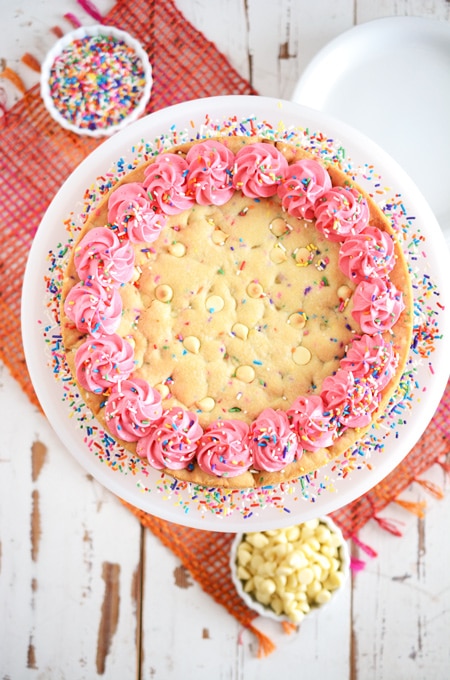 Disclosure: Please note that some of the links in this post are affiliate links and I will earn a commission if you purchase through those links. I have used all the products and recommend them because they are helpful and are companies I trust, not because of the commission that I may earn from you using those products. Thank you for supporting The Cake Chica website.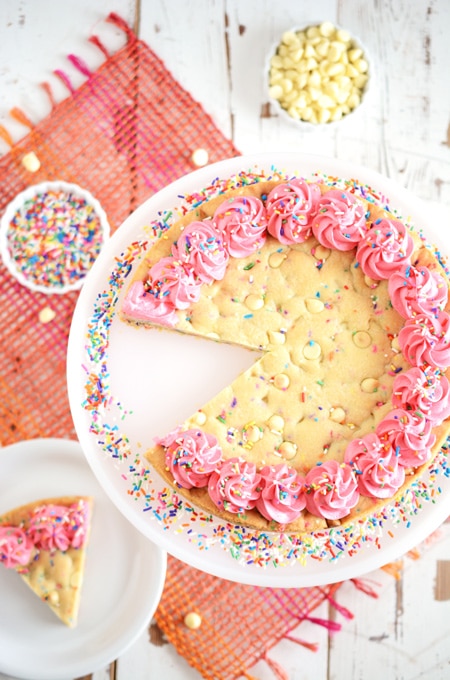 Why I love this Confetti Cookie Cake:
It's incredibly easy to make and tasty too.
With all the different types of sprinkles available now, it's super easy to match to your special event.
It's also two of my favorite childhood sweets together as one!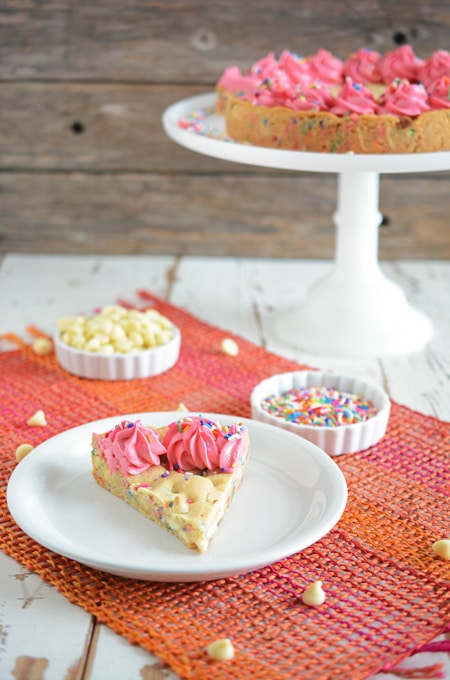 What a perfect pairing right? A cookie and a cake put together! When I was younger I always loved getting cookie cakes instead of the typical birthday cake. This Confetti Cookie Cake tastes like something you would have to order from a professional bakery. But lucky you, you now have an awesome recipe to impress your guests and when they ask "where did you get this from" you can say proudly "I made it!" And I'll leave it up to you if you want to tell them how simple it was to make 🙂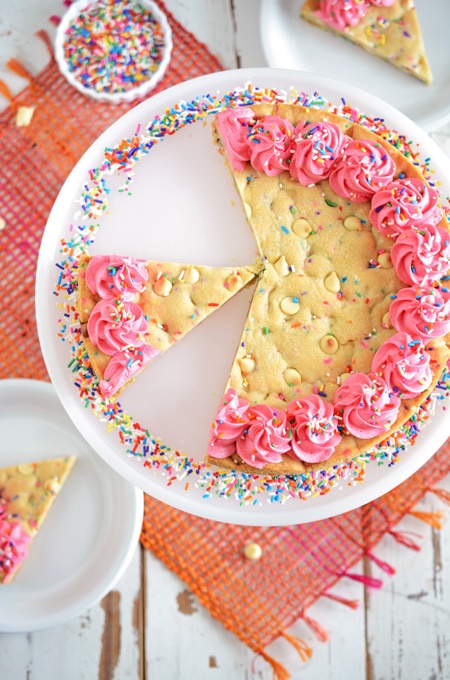 Tip: Be on the look out for real white chocolate chips! There is a time and place for the fake stuff but no room for it in this recipe. The fake stuff will say something along the lines of "baking chips". Legit white chocolate chips will have cocoa butter listed in the ingredients section.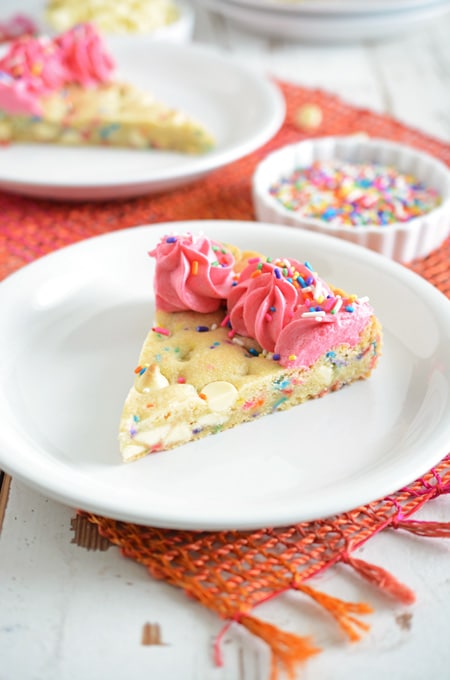 If you like this recipe you might also want to check out these: Easter Confetti Cake, Valentine's Day Red Velvet Cake, Best, Big, Fat, Chewy Chocolate Chip Cookie.
Follow me on social media: Facebook, Instagram, Twitter, Pinterest and Yummly. Want to see what's coming up next week? Then subscribe to The Weekly Recap in the sign up box below this post and receive The Cake Chica's Top 10 Recipes of 2015 with Step-by-Step Photos absolutely FREE!
Adapted from Simply Beautiful Homemade Cakes
…