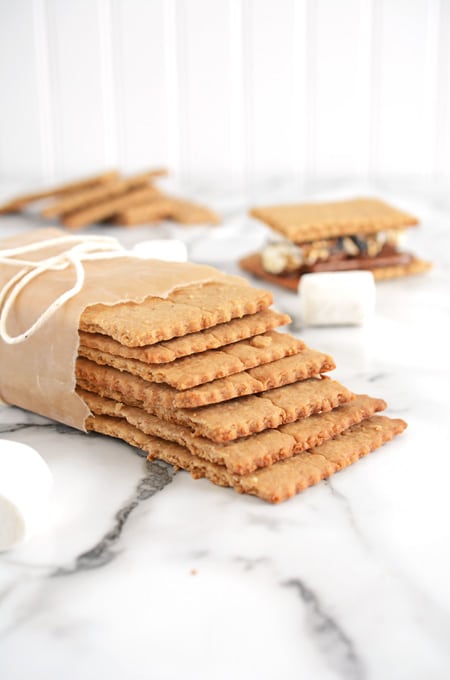 Disclosure: Please note that some of the links in this post are affiliate links and I will earn a commission if you purchase through those links. I have used all the products and recommend them because they are helpful and are companies I trust, not because of the commissions that I may earn from you using those products. Thank you for supporting The Cake Chica website.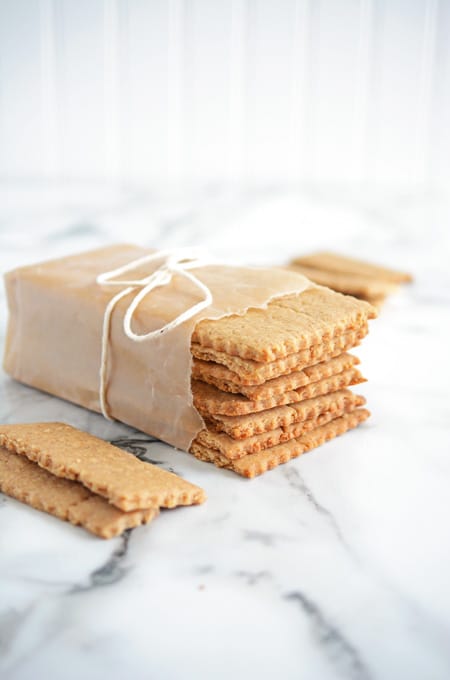 You may never buy store bought graham crackers again after having these Homemade Graham Crackers. These are great if you're looking for a bit of a cleaned up version of a graham cracker. I love graham crackers and I used to eat them as a "healthy" snack, that was until I read the ingredients list. I was a shocked at all the chemicals used to make a cracker. I mean its just a cracker right? Thankfully I came across this homemade version, with simple ingredients you can pick up at your local grocery store.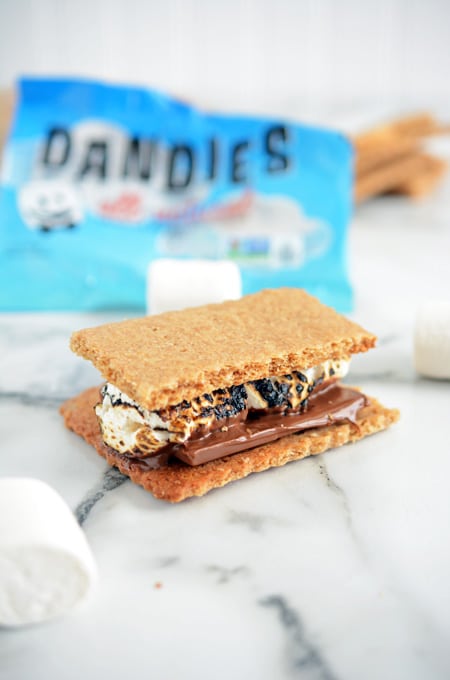 You know what goes great with graham crackers? I am sure you already know. S'mores!!!! Obvious right? But you can't just stuff these Homemade Graham Crackers with just any old chocolate and marshmallows. Try using an organic chocolate and non-gmo marshmallows like these Dandies I received in my Degustabox this month.
Check out these recipes for some other kitchen staples like Homemade Magic Shell, Homemade Whipped Cream, Hot Chocolate Mix and Homemade Cheddar Cheese Crackers. I'm also on social media: Facebook, Instagram, Twitter and Pinterest. If you'd like my recipe links sent to your inbox then be sure to subscribe to The Weekly Recap where I send the latest recipe link(s) to your inbox along with a peek at what's coming up next week!
Want your very own Degustabox full of full sized pantry goodies delivered to you every month? Then click my affiliate banner below and receive 50% off your first order, and shipping is always free!
…