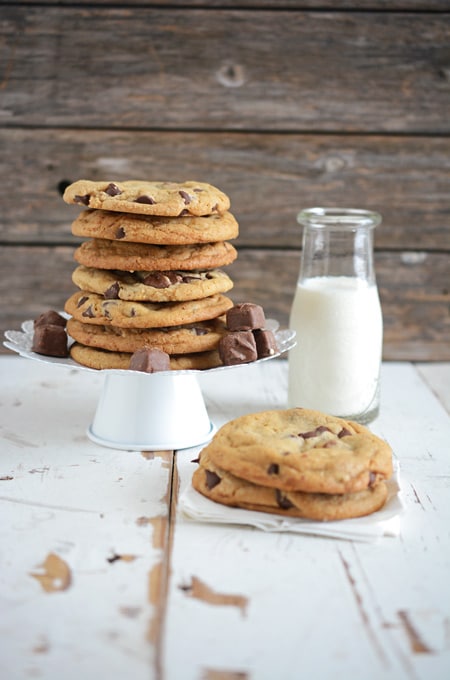 Disclosure: Please note that some of the links in this post are affiliate links and I will earn a commission of you purchase through those links. I have used all the products and recommend them because they are helpful and are companies I trust, not because of the commissions that I may earn from you using those products. Thank you for supporting The Cake Chica website.
Snickers Chocolate Chip Cookies!!! Yes they exist!!! I used my tried and true chocolate chip recipe Best, Big, Fat Chewy, Chocolate Chip Cookie and substituted about have of the chocolate chips with Snickers Bites.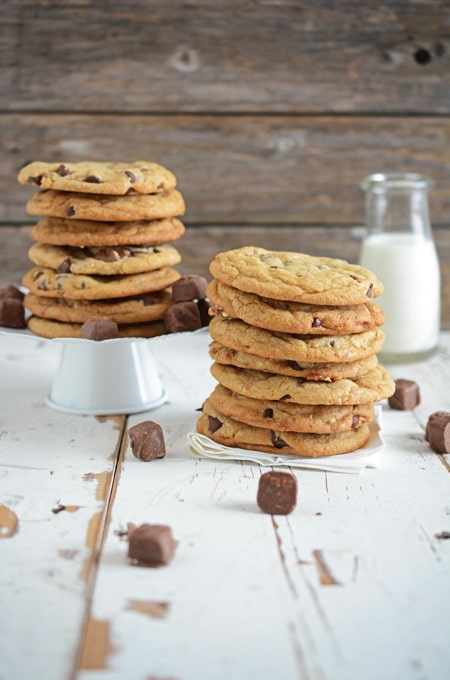 I admit these were a bit of an impulse buy. There I was looking for white chocolate chips in my local grocery store for this Confetti Cookie Cake recipe and in jumped the Snickers Baking Bites right into my basket. 🙂 Snickers are probably my favorite candy bar, it's right up there with Whatchamacallit…..ooh another cookie idea!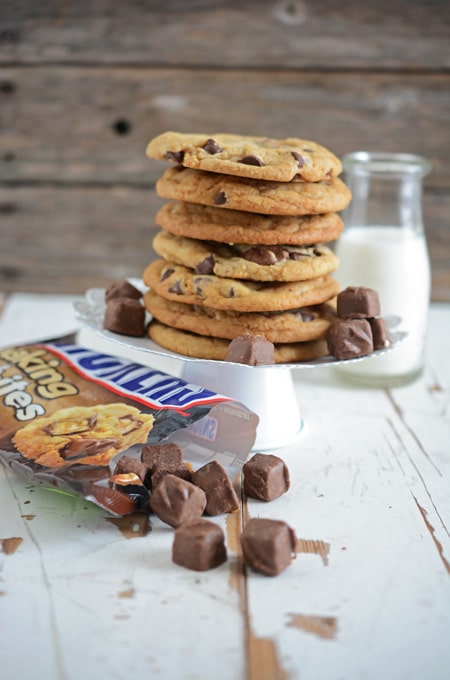 If you can't find Snickers Baking Bites you can chop up a Snickers bar and use that instead.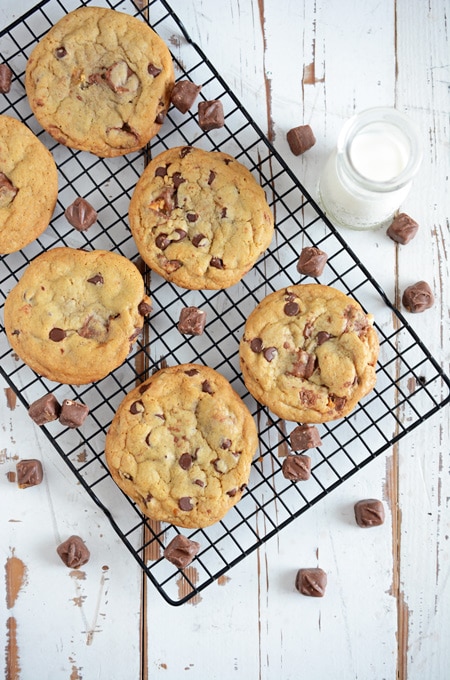 Get ready for these Snickers Chocolate Chip Cookies to be a hit at your next party. I took these to a family gathering this past weekend and they were a hit! I got several compliments on them and people went back for seconds. If you're a Snickers lover like I am then these must be on your "to make" list.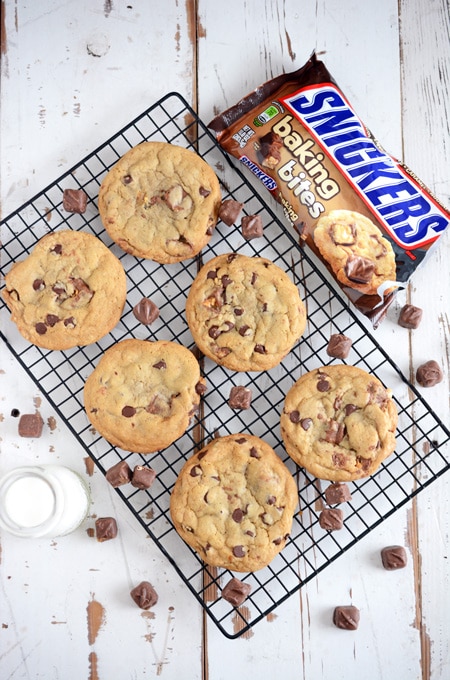 You can find me on social media: Facebook, Instagram, Pinterest, Twitter and Yummly. I also put out a weekly newsletter called The Weekly Recap, where I'll send the latest recipe link, a sneak peek at what's coming up next week and any products or services I am loving and that I think you will love too! Plus if you sign up, you'll also receive my ebook The Cake Chica's Top 10 Recipes of 2015 with Step-by-Step photos for FREE! Talk with you guys next week!
…