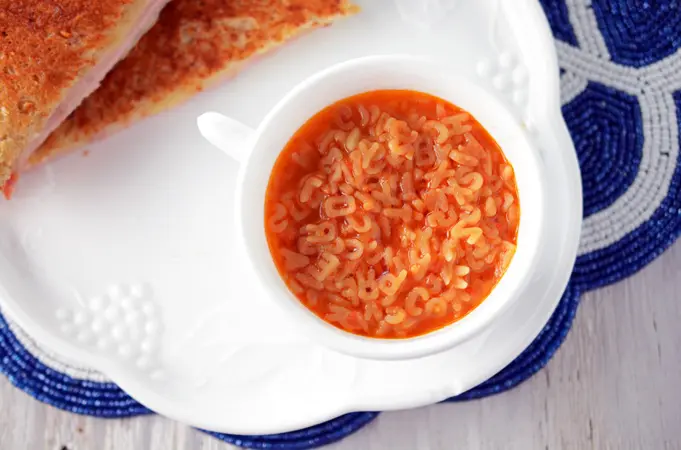 There are so many things I love about this soup that I found from Pati's Mexican Table
It's simple to prepare.
Very few ingredients are required.
Perfect meal for when you're in bed with a cold.
It reminds me of my grandma Mary. Okay so it probably won't remind you of my grandma Mary, but it sure is comforting.
So what makes this Mexican Alphabet Soup Mexican? Well, it's all in the way you prepare the pasta. You fry the pasta. Much like I do for my Fideo. Frying the pasta gives it a toasty flavor. Being a Mexican-American (also a Texan), this is the comfort food I grew up on.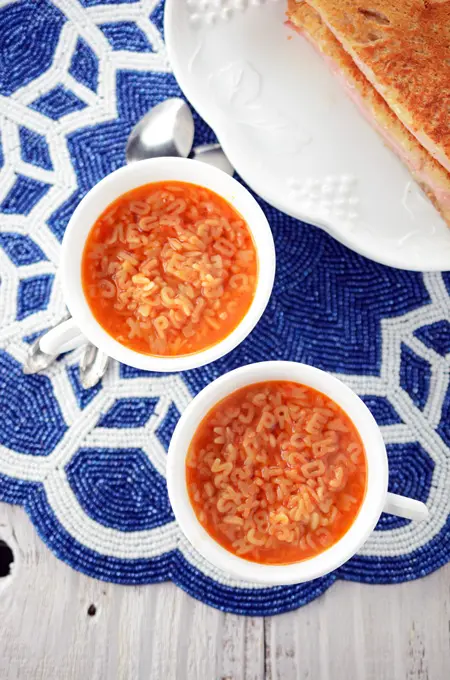 You can use any small shaped pasta available. My grandma would use the tiny star pasta sometimes when making Mexican pasta. Look for small shaped pasta in the international foods isle of your local grocery store if you can't find small pasta in the pasta isle. You can also use broken up spaghetti.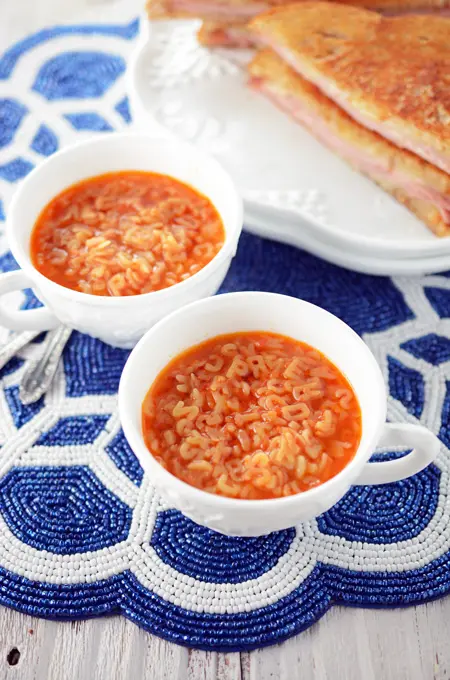 I hope you will enjoy this simple and easy Mexican Alphabet Soup. Don't forget to follow me on Facebook, Instagram, and Pinterest.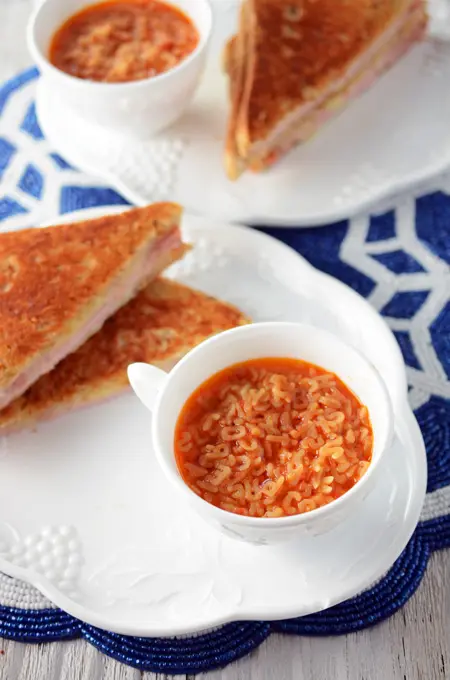 You May Also Like: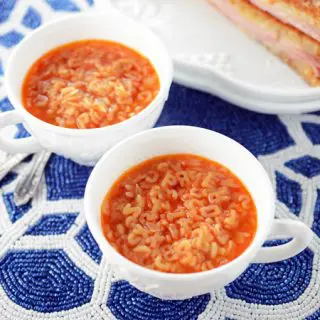 Mexican Alphabet Soup
Mexican Alphabet Soup made with fried pasta and a mix of tomatoes, onion and garlic.
Ingredients
1 ½ pounds ripe organic tomatoes, quartered, or one-28-ounce can tomato puree or crushed tomatoes
1 medium organic onion, coarsely chopped
1 organic garlic clove
3 tablespoons vegetable oil
2 cups (12 ounces) alphabet pasta or other small pasta
1 teaspoon kosher salt
Instructions
Fill a food processor of blender with tomatoes, onion and garlic and process until smooth.
Add oil to a large saucepan or Dutch oven and heat over medium heat. Once the oil is hot, add pasta and fry until pasta turns brown and starts to smell toasty, stirring frequently, about 8 minutes.
Pour the tomato puree into the saucepan or Dutch oven with the pasta. Sprinkle with salt and stir to combine. Partially cover the saucepan or Dutch oven and cook the puree for about 6 minutes. Stir occasionally until the sauce thickens and turns dark red. Keep stirring to keep the pasta from sticking to the bottom of the saucepan or Dutch oven.
Stir in the chicken broth and bring to a boil. Then reduce the heat to medium and simmer for at least 10 minutes. Simmer as long as time allows. The more simmering time the better the flavor gets. Season with more salt if necessary and serve.
Notes
*Nutrition information is an estimate and will vary.*
Nutrition Information:
Yield:

6
Serving Size:

1
Amount Per Serving:
Calories:

332
Total Fat:

8g
Saturated Fat:

1g
Sodium:

420mg
Carbohydrates:

53g
Fiber:

3g
Sugar:

3g
Protein:

10g