As we start 2023 I want to take a look back at the best of the best cake recipes from The Cake Chica. Here are The Cake Chica's Top 10 Cake Recipes of 2022!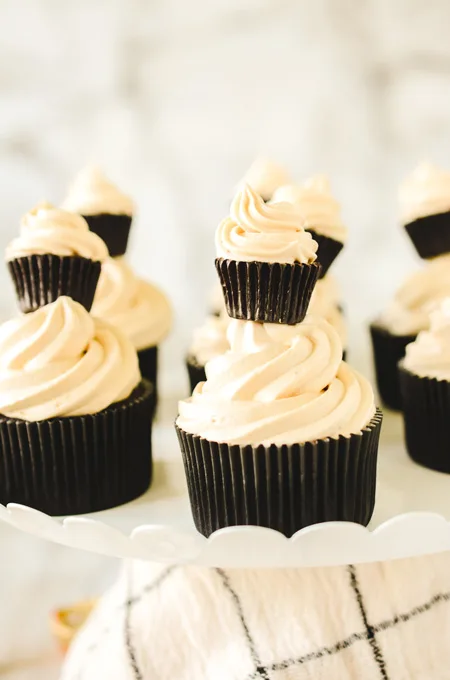 These Chocolate Peanut Butter Cupcakes are what dreams are made of! The dark cocoa powder provides a rich and dark chocolate cupcake that surely packs a lot of chocolate flavor in every bite. Balanced with an incredibly light and airy peanut butter Italian meringue buttercream that will make you want to eat it by the spoonful!
This Chocolate Raspberry Layer Cake with Whipped Ganache Frosting is a personal favorite of mine. It's one that I tried when I first started my baking journey and still remains one of my favorite cake recipes. It's a simple chocolate sour cream cake filled with raspberry filling and frosted with a decadent but light whipped ganache frosting. And as if that wasn't enough, I added a rich chocolate drip to finish things off!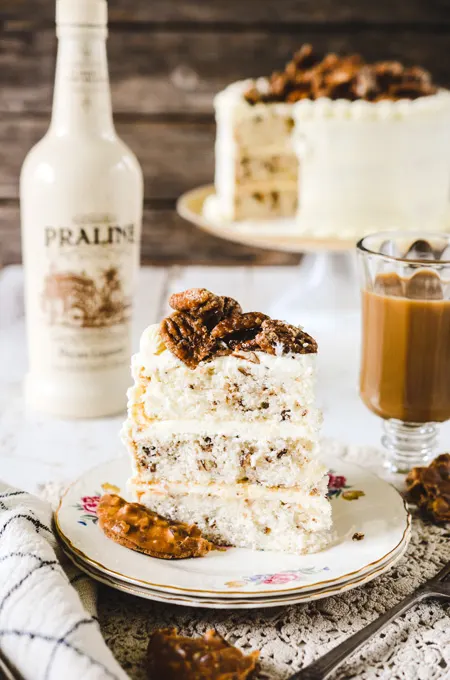 My Pecan Praline Cake has three tender and fluffy cake layers full of chopped candied pecans. To add a little extra flavor, I used a soaking syrup made with pecan liqueur. Lastly, it's filled and frosted with a cream cheese icing spiked with a little more pecan liqueur.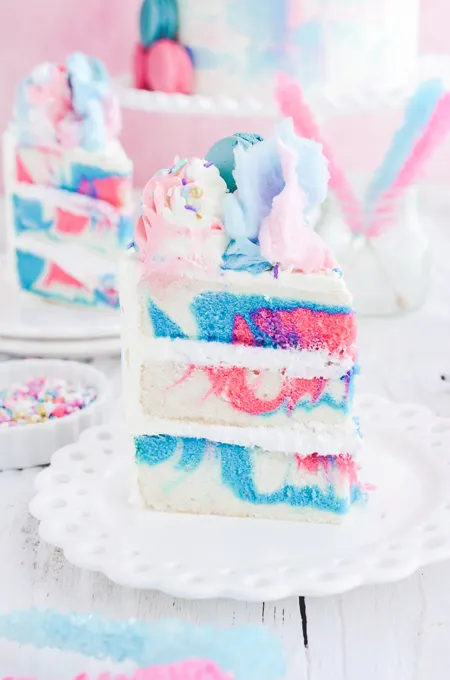 Not only is this cake beautiful but it's also pretty darn delicious too! It's three layers of cotton candy flavored cake with pink and blue swirls. Next, it's filled with homemade marshmallow filling and frosted with cotton candy flavored Swiss meringue buttercream.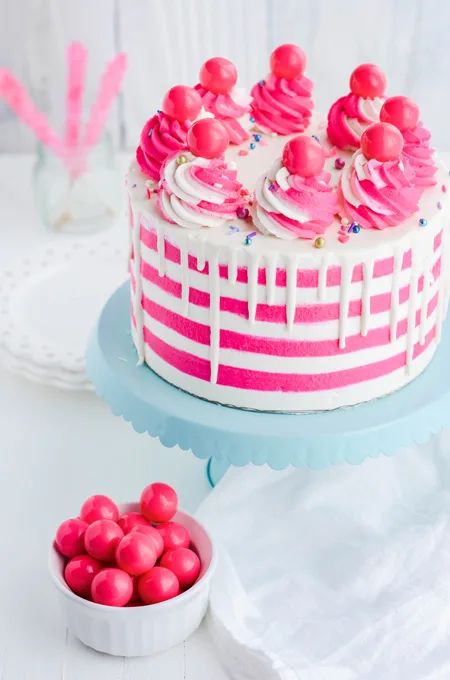 If you're looking for a party cake then this is it! The texture of this cake is delicate with a fine crumb thanks to the cake flour used in this recipe. I've added a buttercream striped effect to the sides of this cake for playfulness, and a white chocolate drip to add another layer of awesomeness. If that wasn't enough, I piped two-toned buttercream swirls on top and added pink bubble gumballs and sprinkles to finish this cutie off!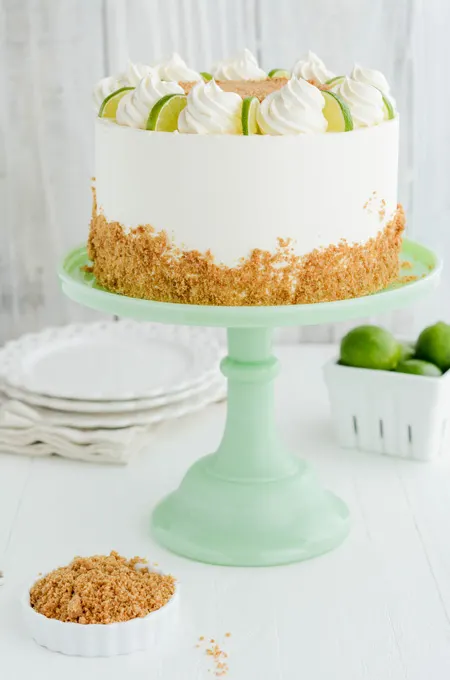 It's no secret I love cake, but what you may not know is that I also love pie just as much! This Key Lime Pie Layer cake allows me (and you) to have the best of both worlds! The cake has three layers of homemade lime cake that's filled with lime curd and a graham cracker crust. Then it's frosted with a luscious lime flavored Swiss meringue buttercream, and garnished with fresh lime slices and more graham cracker crust.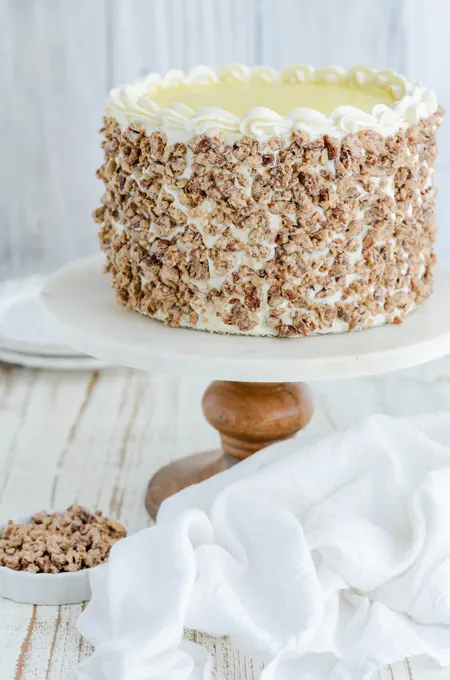 Hummingbird Cake is a unique cake that features bananas, pineapple and pecans. My version uses candied pecans baked inside the cake, and also as cake decoration. This cake is moist, tall and full of fun tropical flavors!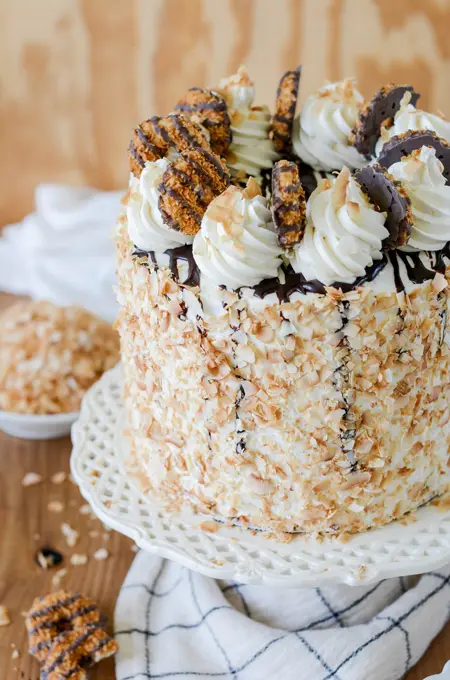 You're in for a real treat with this recipe. This Toasted Coconut Caramel Layer Cake is inspired by one of my favorite Girl Scout cookies, Caramel deLites, also known as Samoa's depending on your location. It's three layers of light and slightly sweet caramel cake layers. In between the layers is a thick and sweet toasted coconut filling. For the buttercream I chose a lightly sweetened coconut Swiss meringue buttercream. And for all the fun garnishes I scooped up some toasted coconut flakes on the sides of the cake and topped it with some fudge drizzle and Caramel deLite cookies!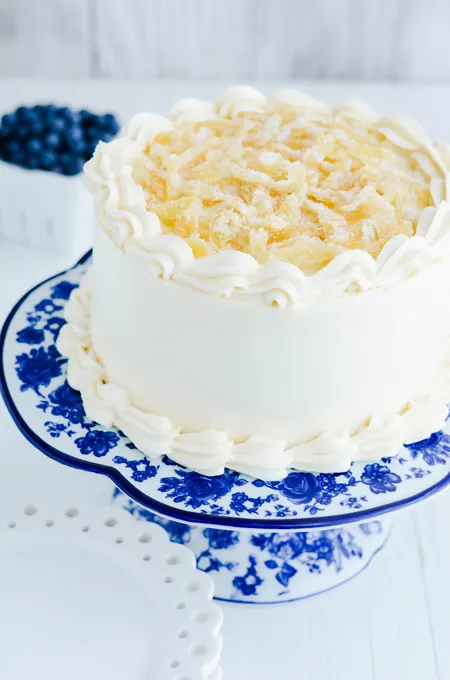 You're going to love this Lemon Blueberry Layer Cake. It's based off my White Cake with Strawberry Filling recipe. It uses the same white cake with lemon flavoring and lemon zest added to the cake batter. To enhance the lemon flavor I opted for a sweet blueberry filling and frosted the cake with a fluffy lemon cream cheese frosting. Lastly, I garnished the cake with candied lemon peel.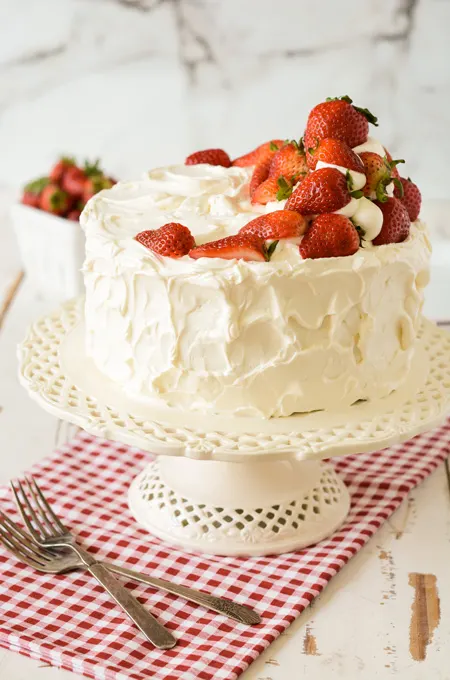 My White Cake with Strawberry Filling lands on top again!!! Y'all love this cake! And it's not hard to see why. With three layers of tender white cake layers filled with strawberry filling and covered with Swiss meringue buttercream it's definitely a keeper!