The Cake Chica's Recipe Fails of 2017
This post is a bitter-sweet one. While I hate looking at my mistakes, it also helps me learn from them and grow. So here is a look back on 2017's recipe fails!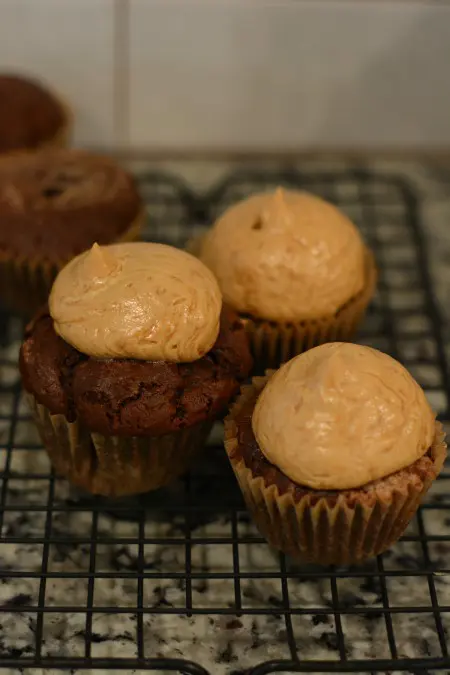 Chocolate Peanut Butter Cupcakes
This was supposed to be a peanut butter and chocolate cupcake but as you can see, I had a little trouble with my frosting separating. I made it several times and got the same result. So back to the drawing board with this one. Still planning on making these but with a better peanut butter frosting. Hopefully I will get to that this coming year in 2018!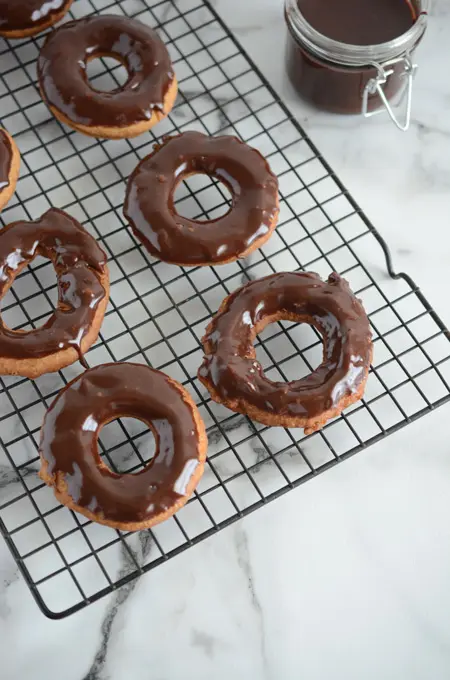 Old-Fashioned Sour Cream Doughnuts with Chocolate Glaze
These Old-Fashioned Doughnuts might be perfectly fine for some people. But I take my doughnuts very seriously and if they aren't near perfect, then some changes need to be made. And these fit in that category. I was looking for an Old-Fashioned doughnut that had lots of crispy ridges that the chocolate icing could sink into. My first try didn't do it. Luckily I found a recipe that had just what I was looking for. Check out the perfected recipe for Old-Fashioned Sour Cream Doughnuts with Chocolate Glaze.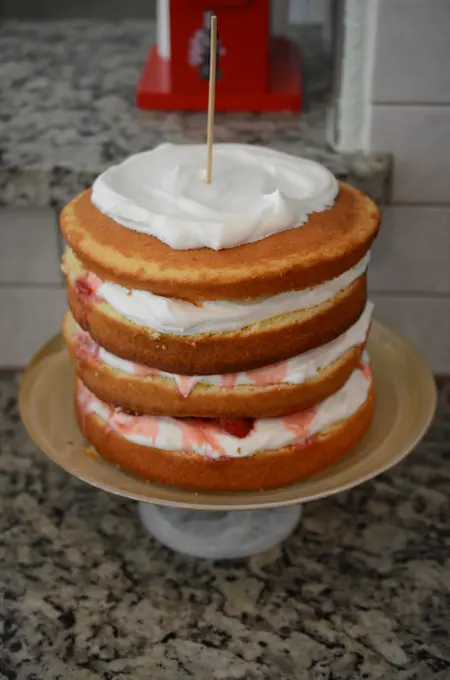 Strawberry Shortcake
Sometimes simple is best. Like this Strawberry Shortcake recipe I attempted to do some crazy stuff with. I tried this strawberry filling that was good but should really be left to the Strawberry Shortcake recipes made for biscuits. As you can see it made a mess of my cake. And then I tried this Basil-Whipped cream that only seemed to work once for some reason so I just went back to basics and ended up loving the simple cake that is Strawberry Shortcake. Sponge cake layers with a simple homemade whipped cream and fresh strawberries. Nothing fancy but oh so beautiful as is. No need to gussy it up.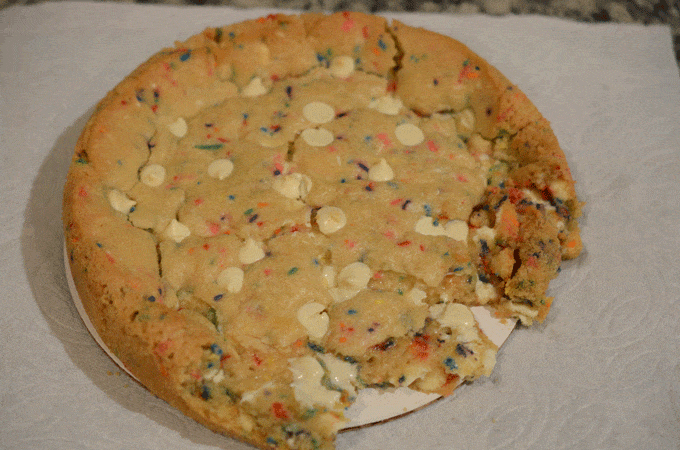 Confetti Cookie Cake
Here is another one that I messed with that didn't need fixing. First, I tried to bake the cookie cake in a larger pan. But that didn't work out too well. And it didn't cook all the way through, and I was also impatient and took the cookie cake out of the pan too quickly and didn't give it the proper cooling time. Totally my fault on this one. I am happy to say this recipe for Confetti Cookie Cake has been fixed and is ready to bake.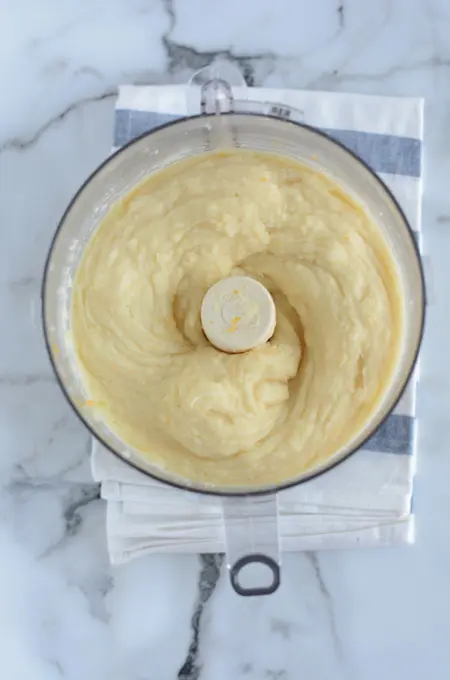 Sweet Potatoes with Crispy Rice Topping
2017 is the year that I learned there were different types of sweet potatoes. I wanted to re-shoot the pictures for my Sweet Potatoes with Crispy Rice Topping, so I went to the market and bought some nice looking organic sweet potatoes. Only to find out there is such a thing as a white sweet potato. Not what I wanted for my photo session re-shoot. These white sweet potatoes do have a different texture and flavor than the orange flesh ones, so you might not want to use them interchangeably. Nevertheless I did eventually get my photo re-shoot for these Sweet Potatoes with Crispy Rice Topping.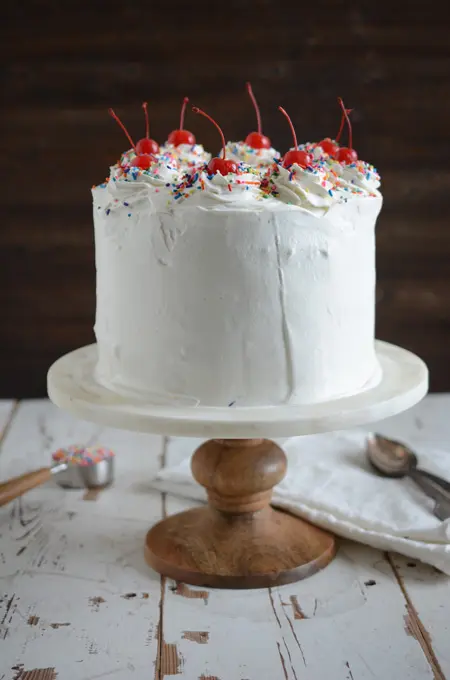 Grandma Mary's Neapolitan Ice Cream Cake
It may look like nothing is wrong with this ice cream cake. But it's what's underneath that is the problem. I made my Grandma's Neapolitan Ice Cream Cake with my spin on it. Well it took me 3 tries to get it just right. First try: I didn't have the cake and ice cream ratio right. And later I discovered I accidentally left out the baking power. Talk about a baking foul. Second time I got more ice cream and the cake grew, and it grew big. My mistake was not preparing my freezer for such a behemoth of a cake. Another mistake through no fault of my own is a power line in our neighborhood got fried and we were without power for hours!!!! What a melted mess. But third time is a charm. I already knew my ice cream to cake ratio was on point, my freezer was prepped for a tall ice cream cake and God willing the power would not go out. Thankfully the third time was a charm and I feel I did my Grandma Mary's Neapolitan Ice Cream Cake justice!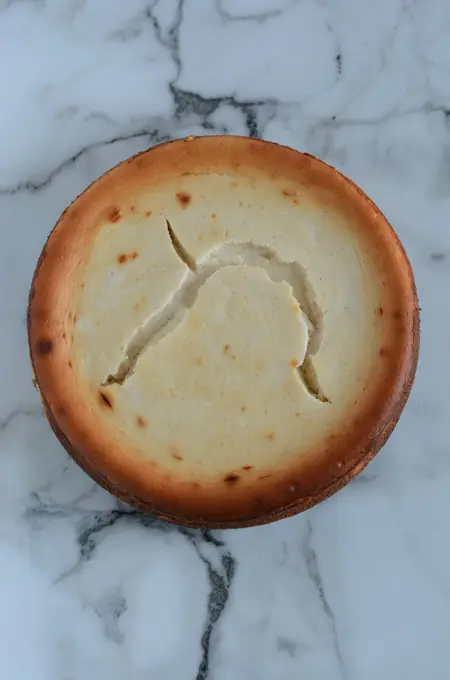 Apple Brulee Cheesecake
What can I say about cheesecake? It's not my favorite dessert which is probably why I don't have many cheesecake recipes on my blog. But, sometimes I do come across a cheesecake that I love. Like Apple Brulee Cheesecake! I was trying some different methods of baking it because my problem is the crust is getting soggy due to the water bath; no matter how many layers of foil I use to cover the bottom of my pan. So I tried to bake it without a water bath but it seems to really need one, but again the water seepage is something I am trying to fix. I have one more trick up my sleeve for this one, and I hope to have it ready to go for 2018. If Apple Brulee Cheesecake sounds like something you might like, be sure to stick around.
Well there you have it. My failures of 2017. Each one of those failures helps me grow and learn so as silly as it sounds, I am thankful for them. Now that my failures of 2017 have been revealed, I can't wait to share my top recipes of 2017 with you next week!!!