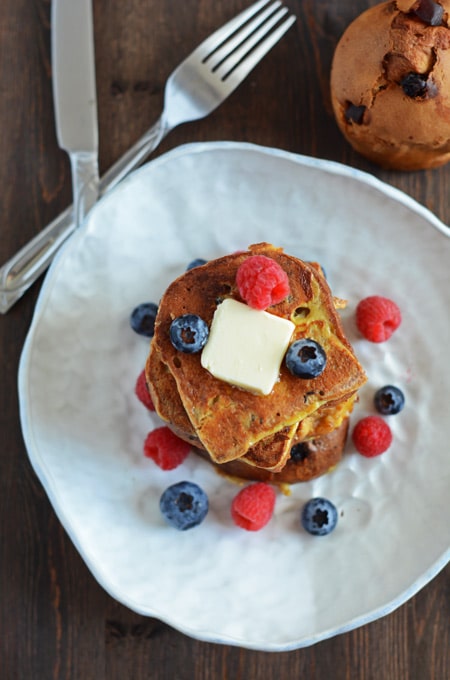 Disclosure: This post was written in partnership with Degustabox USA, all opinions and stories are 100% my own. Please note that some of the links in this post are affiliate links and I will earn a commission if you purchase through those links.
This month's Degustabox was amazing! So many wonderful products to enjoy this month, but when I saw the Mini Panettone Cake I knew I had to make a Mini Panettone French Toast!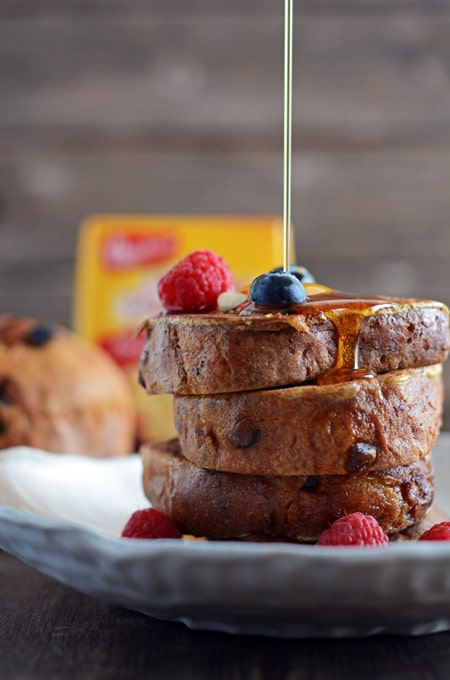 You'll see stores displaying these tasty little (and not so little) cakes around the front entrances of the grocery store. When I see these in my local grocery store, it serves as the perfect reminder that the holiday season is upon us! Yes, I live in Houston and it's 80 degrees outside. So I am thankful for these little food-inspired reminders that Thanksgiving is near and soon after that Christmas!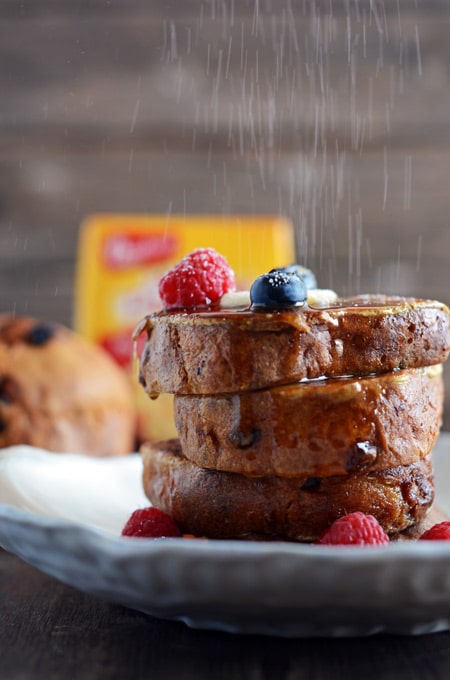 Here are a few tips for making French toast:
Don't add too much dairy to the egg mixture. Too much dairy, and the egg mixture won't cook; leaving you with a wet and soggy bread. French toast should be dry on the surface with slightly crisp edges.
Choose the right bread. The ideal thickness is 3/4″ to 1″inch thick. Good options are Brioche, challah and of course Panettone!
Soak the bread. The bread needs to soak in the egg mixture. This will help give the bread a soft and custard-like center. 15 to 30 minutes is good.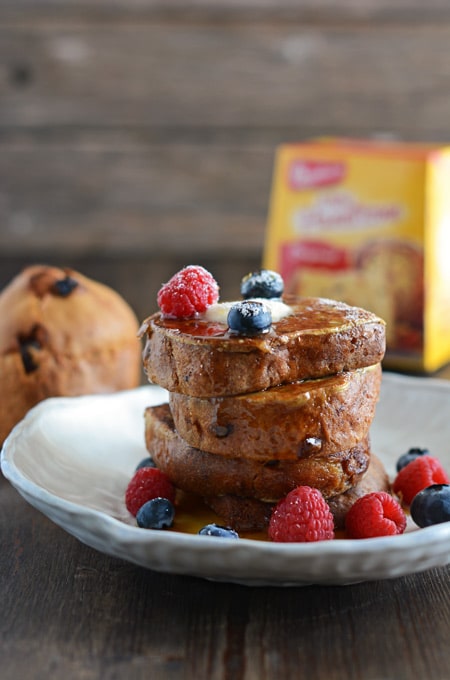 You may also like these recipes: Spiced Pumpkin Pecan Pancakes, Waffles of Insane Greatness and French Toast with Grand Marnier and Warm Berry Compote. Follow The Cake Chica on social media: Facebook, Instagram, Twitter, Pinterest and Yummly.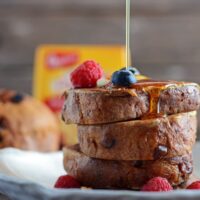 Mini Panettone French Toast
Ingredients
2 Mini Panettone loaves
5 eggs
½ cup organic heavy cream
Pinch of salt
½ teaspoon cinnamon
¼ teaspoon freshly grated nutmeg
1 teaspoon vegetable oil
Fresh berries, optional
Organic powdered sugar, optional
Real maple syrup, optional
Instructions
Slice each loaf into 3 slices.
Whisk together the eggs, cream, salt, cinnamon and nutmeg
Place bread slices in a 13 x 9-inch dish. Pour egg mixture over bread and soak for about 30 minutes, turning bread over halfway through.
Heat a large nonstick skillet over medium-high heat. Add oil and use a paper towel to coat the bottom of the skillet. Add the bread slices and cook for about 2 to 3 minutes per side.
Serve with fresh berries, powdered sugar and syrup.