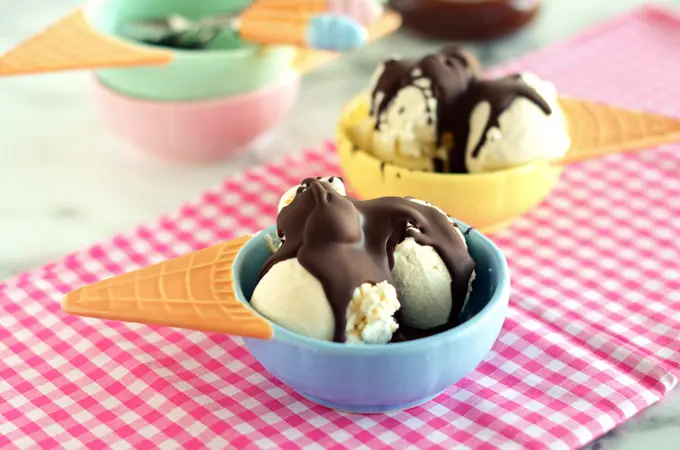 This Homemade Magic Shell is so easy you never need to go out to a fancy ice cream shop again. Okay who am I kidding, just go get your favorite fancy ice cream (mine is Marble Slab's Amaretto Ice Cream with cherries and almonds) and pour a bunch of this Homemade Magic Shell on top!
I was first introduced to magic shell at Dairy Queen. Back then I didn't know what it actually was I just knew it was something of great awesomeness. That was back in the 80's, but fast forward to the early 2000's when I found that liquid gold at…..well, I am embarrassed to say, at a buffet restaurant that was so disgusting I don't even want to mention the name. I only went because my friends did and I wasn't as picky of an eater back then. But even then, I knew I shouldn't have been eating there. That was until I saw that melted chocolate in the dessert area. At first I just thought it was chocolate syrup, but then once I put it on my ice cream I saw it transform into something I once had at Dairy Queen when I was so young! I couldn't believe it! The one thing that could make me go back to that poisonous buffet was this chocolate magic shell stuff I didn't even know existed outside of Dairy Queen. Thank goodness I don't have to go to that buffet restaurant just to get my magic shell anymore. With this 2 ingredient Homemade Magic Shell recipe I know you have all the ingredients you need on hand, okay 3 ingredients if you count the ice cream. Enjoy!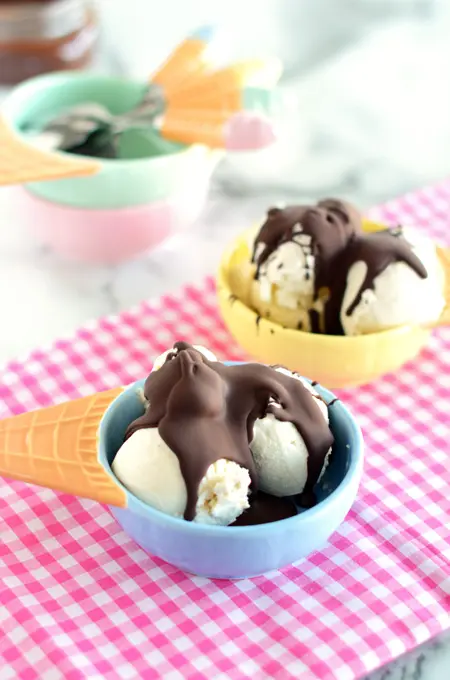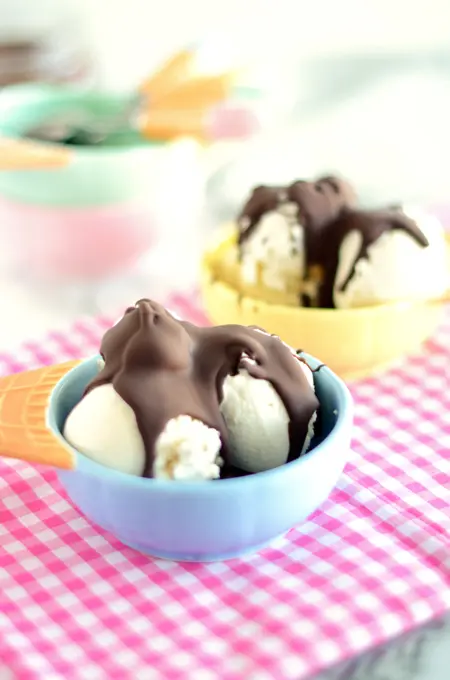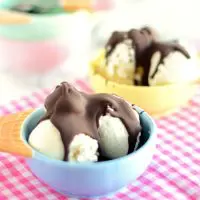 Homemade Magic Shell
Ingredients
8 ounces dark chocolate, chopped
1 tablespoon coconut oil
Instructions
Add chocolate and coconut oil into a medium sized microwaveable bowl. Heat on high for 30 seconds and stir chocolate. Repeat until the chocolate is completely melted, stirring at 30 second intervals, about 1 ½ minutes total. Pour over ice cream and enjoy.
Inspired by my childhood and Dana, blogger for Minimalist Baker on her How To Make Magic Shell post.