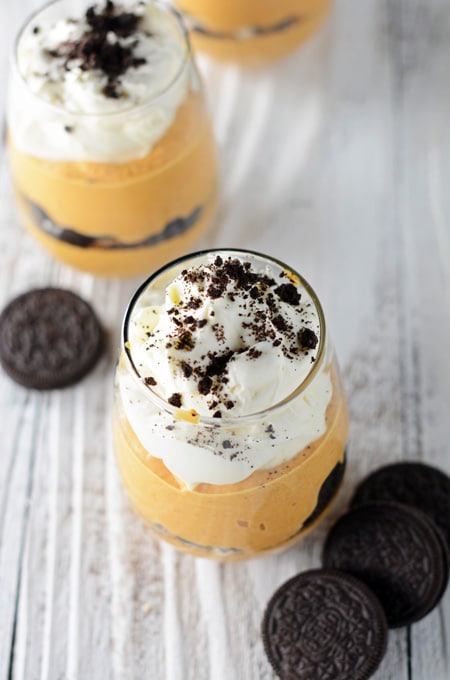 This time of year things get crazy. From Halloween, my Wedding Anniversary, Thanksgiving, Christmas; it really can get overwhelming. So I was happy to find these Easy Pumpkin Parfaits from Food and Wine Magazine.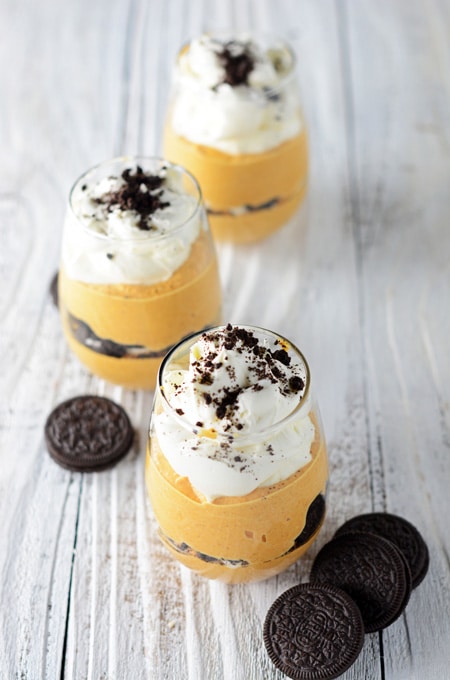 These Easy Pumpkin Parfaits are easy to make and can be made up to 2 days ahead of time. And anyone that has hosted a Thanksgiving or Christmas dinner at their home knows the value of a make-ahead recipe.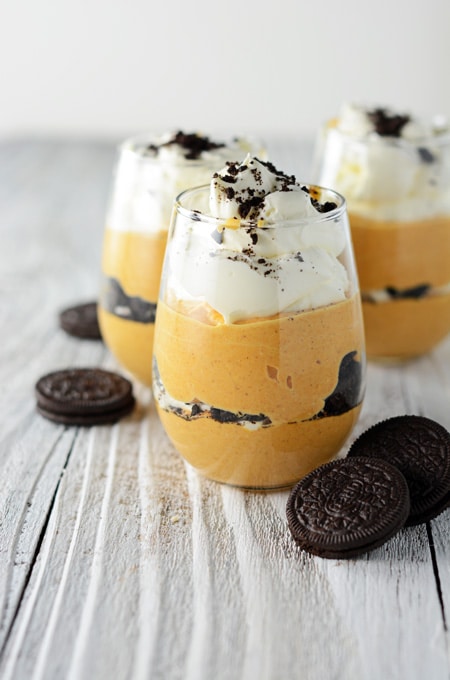 I halved the recipe for my version, but the original version makes up to 12 servings. Perfect for larger dinner parties. With it's beautiful layers of pumpkin mousse, with whipped mascarpone cheese and crushed chocolate cookie crumbs, this dessert will look beautiful on any fall themed dinner table.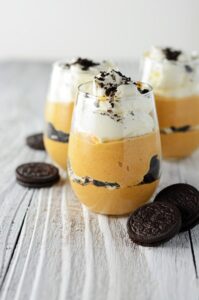 Print
Easy Pumpkin Parfaits
Yield 6
Ingredients
1 15-ounce canned pumpkin puree
16 ounces (2 cups) mascarpone cheese, divided
1 1/4 cups powdered sugar, divided
1/2 teaspoon pumpkin pie spice
1/8 teaspoon table salt
1 cup heavy cream
3/4 cup crushed Oreo cookie crumbs
Instructions
In a large bowl, beat pumpkin puree with 1 cup mascarpone cheese, 3/4 cup powdered sugar, pumpkin spice and salt until thick.
In another large bowl, beat heavy cream and remaining 1 cup mascarpone cheese with remaining 1/2 cup powdered sugar until soft peaks form.
In 6 glasses layer the pumpkin mousse with mascarpone cream and crushed cookie crumbs. Chill parfaits for 1 hour before serving.
Courses Dessert
Cuisine American