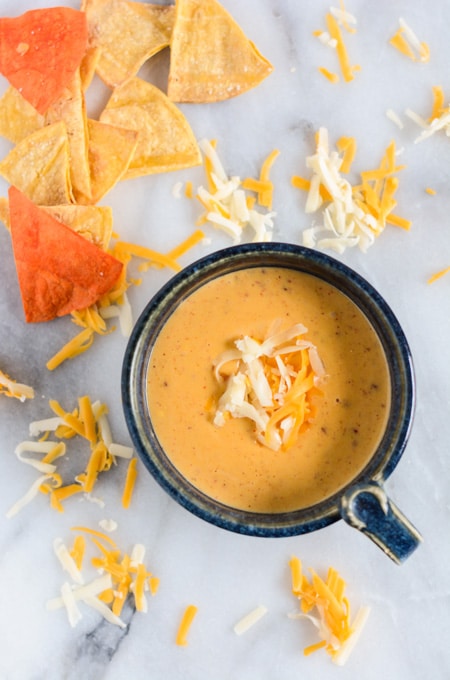 From now on this recipe for Chica's Queso is what you can call my "house" queso. Here in Texas almost every household has their recipe for queso or cheese dip.  It may be the typical recipe found on the Velveeta box or the Rotel can, but for me, that just doesn't cut it. I normally try to stay away from any processed foods such as Velveeta, hence my love for organic foods, but if you want a super creamy, velvety queso, you really need at least a little bit of Velveeta. With a mix of Monterey Jack cheese, cheddar cheese and Velveeta you get the best flavor and consistency for queso.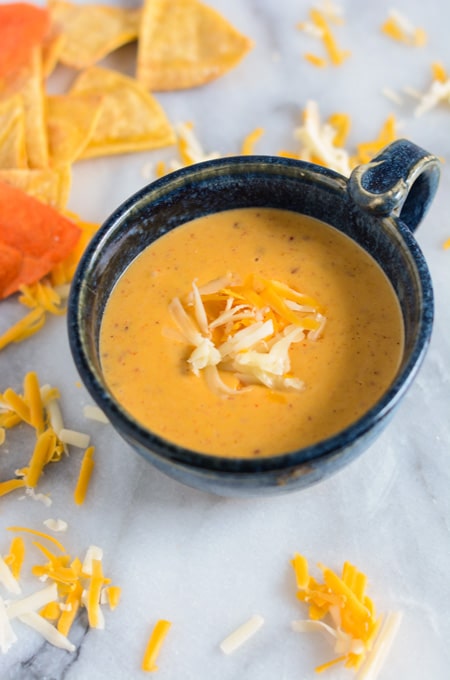 Chica's Queso Tips:
You can make this ahead of time on the stove top and keep it warm in a slow cooker for easy serving or transport. 

If using a slow cooker to keep the queso warm, be sure to keep an eye on it and stir occasionally.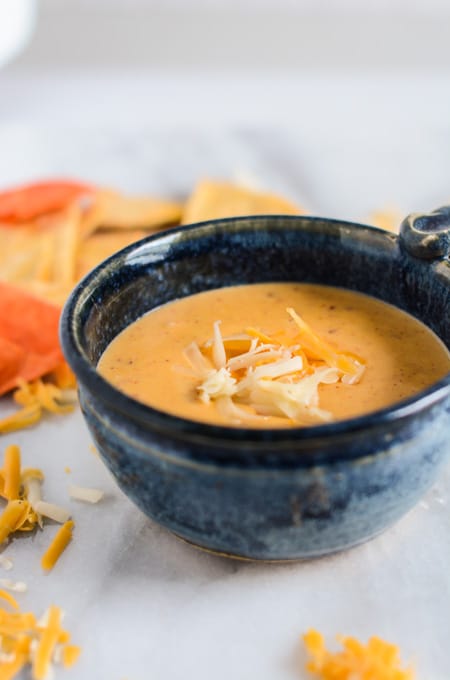 For more awesome recipes from The Cake Chica be sure to follow on social media: Facebook, Twitter, Instagram and Pinterest.
Adapted by Mary Hatton from Buenos Nachos by Gina Hamadey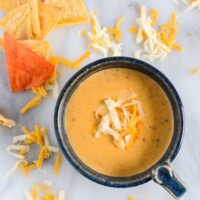 Chica's Queso
Ingredients
1 1/3 cups half and half
4 ounces Velveeta cheese, diced
4 ounces Monterey Jack cheese, grated (about 1 cup)
4 ounces cheddar cheese, grated (about 1 cup)
2 chipotle chilies in adobo sauce, chopped
1 tablespoon taco spice blend
Instructions
In a large saucepan, bring the half and half and Velveeta to a simmer over medium-low heat; stirring until melted, about 5 minutes. Pour in remaining cheeses and whisk until melted and smooth. Add chipotles and taco spice blend and whisk together to combine. Serve right away or keep warm, stirring occasionally until ready to serve.
You may also like: