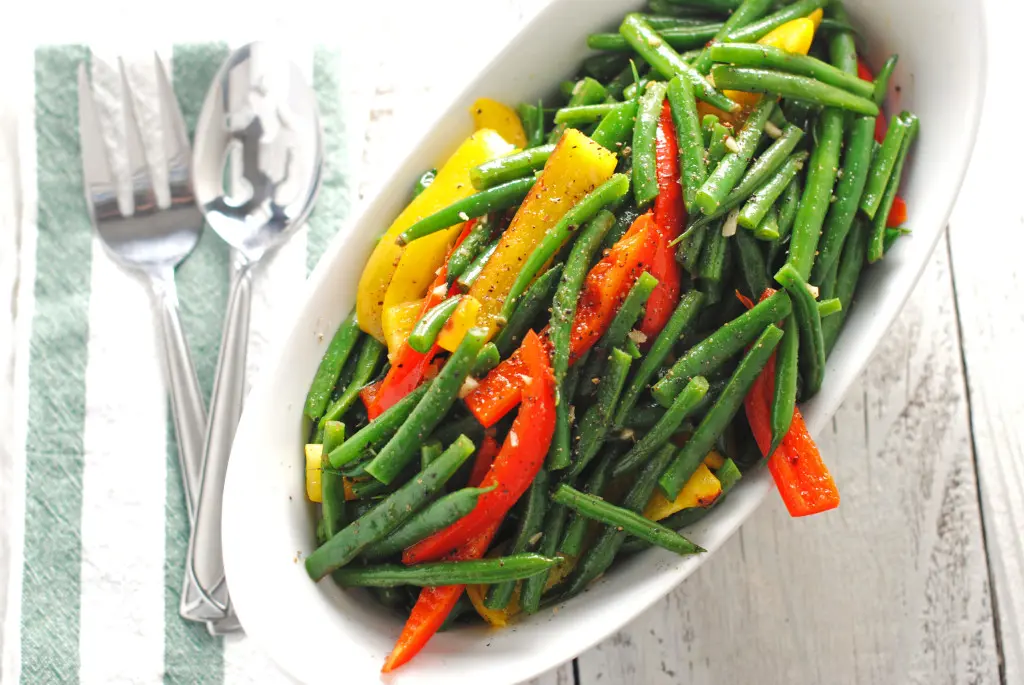 UPDATE Feb. 2016: Just thought I would update this old recipe with a photo more deserving of this deliciously awesome low-carb side dish. What's so awesome about it you might ask: Well it's easy, fast, tasty and healthy! And it just happens to be one of my favorite green bean recipes. Definitely an oldie but a goodie.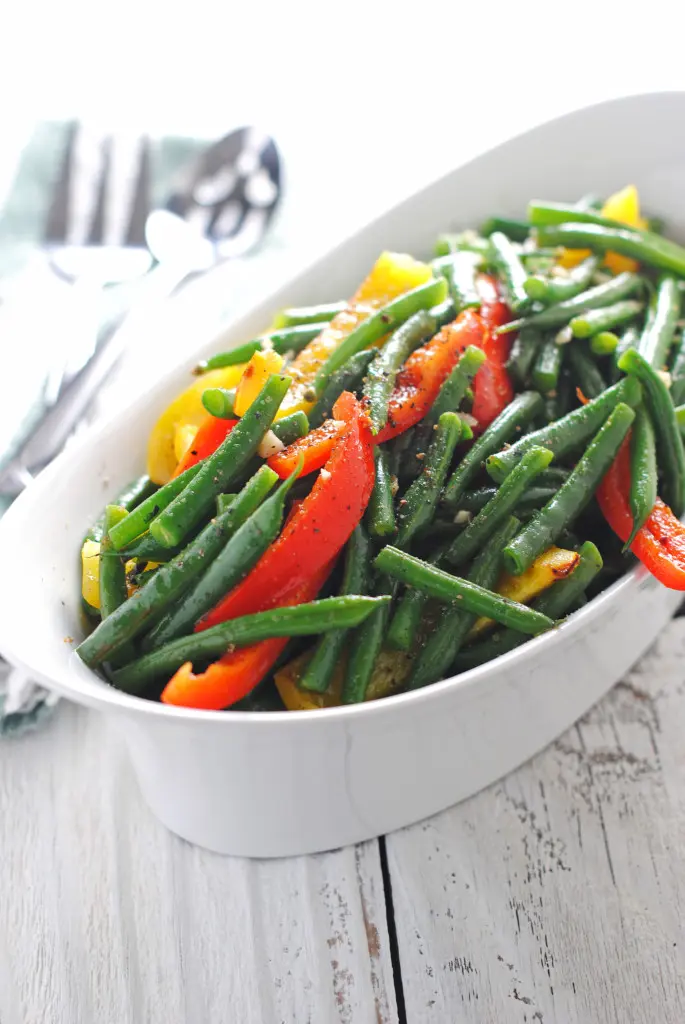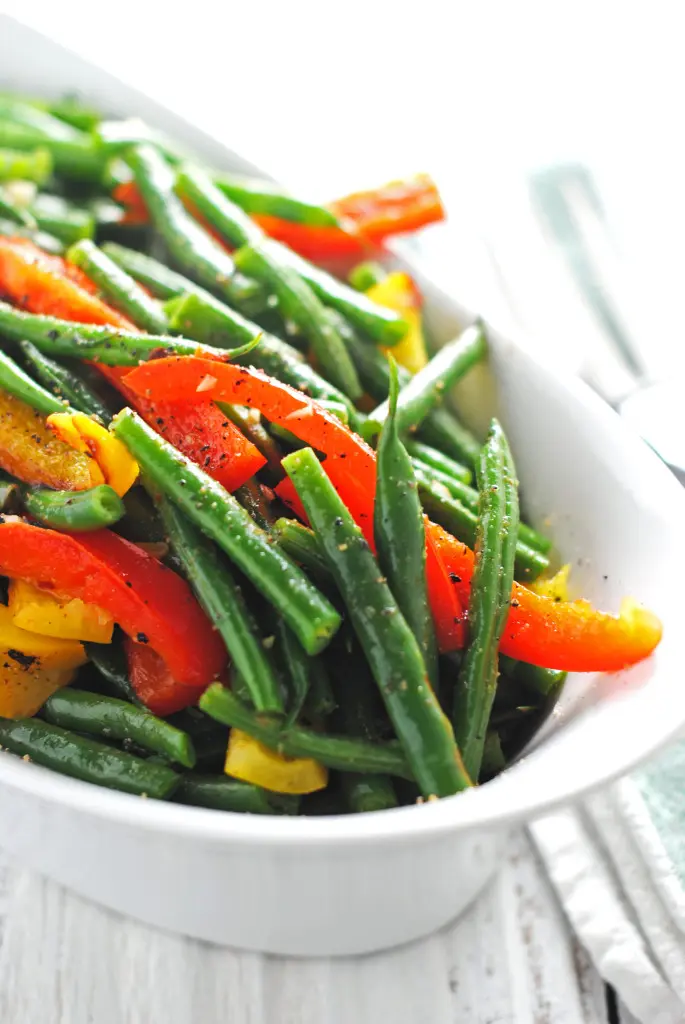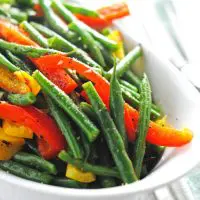 Zesty Green Beans
Ingredients
1 pound green beans
1 tablespoon olive oil
1 red bell pepper, cut into strips
1 yellow bell pepper, cut into strips
½ teaspoon red pepper flakes
2 cloves garlic, chopped
1 teaspoon sesame oil
½ teaspoon sea salt
¼ teaspoon black pepper
½ teaspoon onion powder
Instructions
Begin by slicing the beans in easy to manage pieces and then fill a large pot about halfway full of water, and bring to a boil. Drop the green beans into the pan and proceed to cook until desired tenderness is reached; up to 3 minutes.
Drain the water from the beans and then drop into a water bath to prevent them from cooking any further while you continue on the recipe.
Next, in a skillet lightly fry the peppers over medium heat in the olive oil. Once they are slightly softened, add the green beans to the mix along with the red pepper flakes, garlic, sesame oil, salt, pepper and onion powder. Serve immediately once the spices have been distributed evenly.
Nutrition Information:
Serving Size:

1
Amount Per Serving:
Calories:

72
Total Fat:

5g
Sodium:

294mg
Carbohydrates:

8g
Fiber:

3g
Sugar:

3g
Protein:

2g