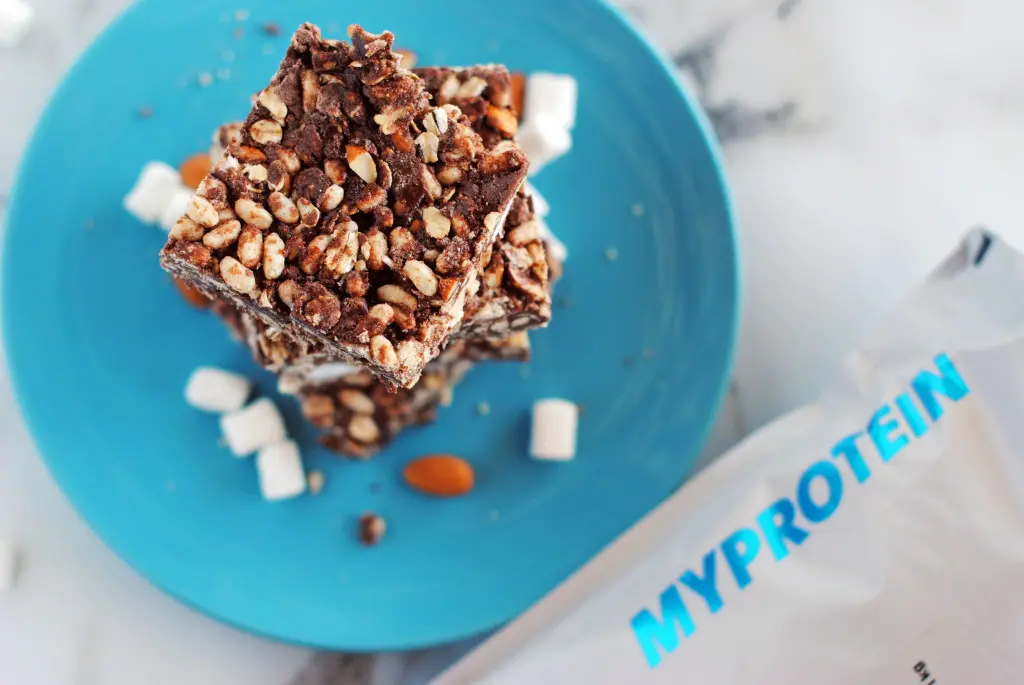 Before I get into the recipe I just wanted to give a quick little progress report on my weight training. In June of 2015 I had Myomectomy surgery to remove some fibroid tumors. The picture on the left was May 2015 just 1 week before my surgery. Originally my doctor thought I had 3, one of them being fairly large. During the surgery they actually found 9, the largest being the size of a cantaloupe. I was weight training regularly before, but nothing I did could stop that belly bump I had due to the large fibroid. I was pretty depressed about this. I have always taken pride in staying in shape and being as healthy as can be. At this point I decided I needed to have the surgery.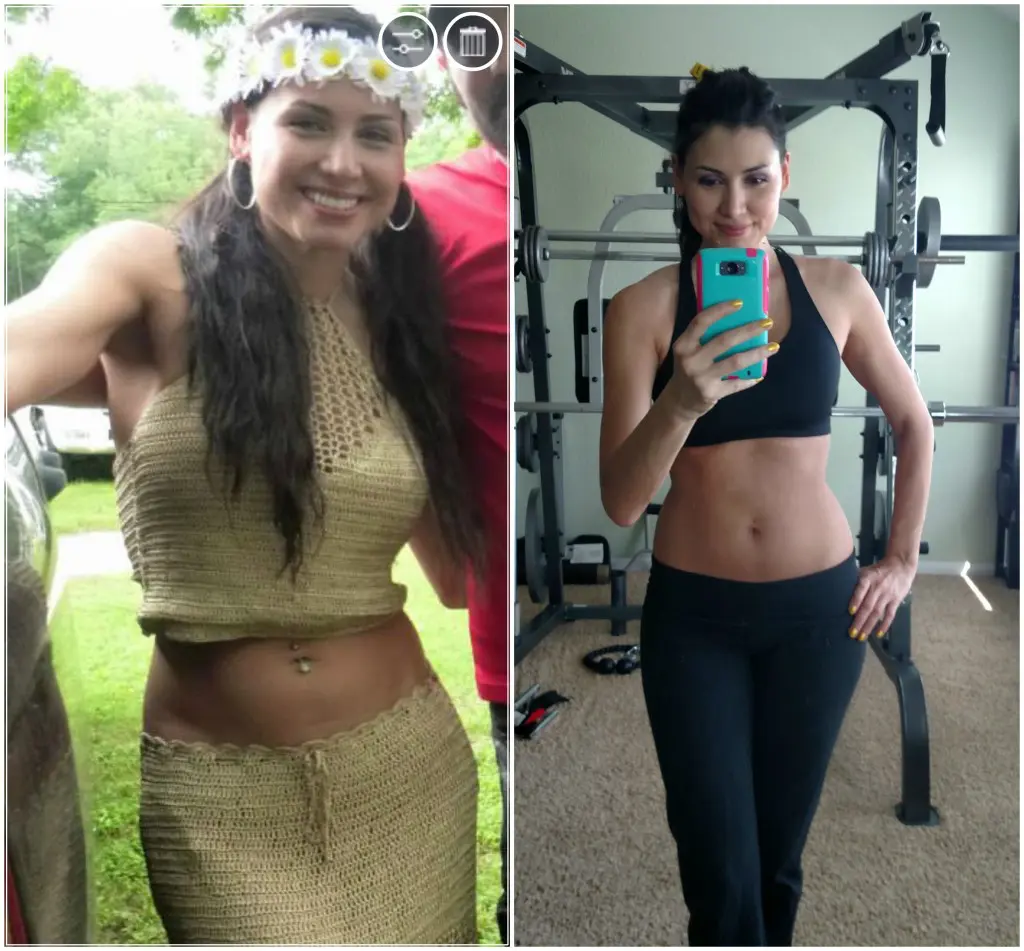 The surgery went well. I stayed in the hospital 3 days and recovered at home for 2 weeks. At my 6 months checkup I got the all clear to start working out from my doctor. Picture on the right was my first day back at training! I thought a good way to ease my body back into training was doing Jamie Eason's Post Pregnancy Trainer program. From there I went on to her Livefit Trainer, still one of my favorite programs.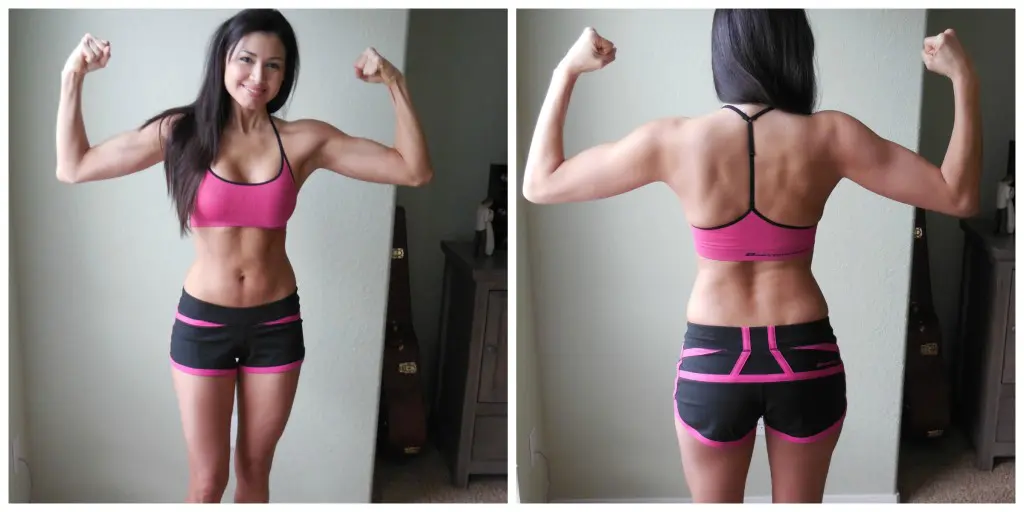 Here I am after completing the Livefit Trainer program. Still got some work to do, but I am liking the progress I see so far. I just started Jamie Eason's From Flat To All That this week. Can't wait to share the progress in 12 weeks!
Okay on to the recipe! And a big THANK YOU to Myprotein for sending me some of their protein powder to try out. When I opened the Myprotein box and saw their Rocky Road protein powder I knew exactly what I was going to make with it. A twist on Jamie Eason's Chocolate Peanut Butter Protein Crisp. Rocky Road Protein Crisp!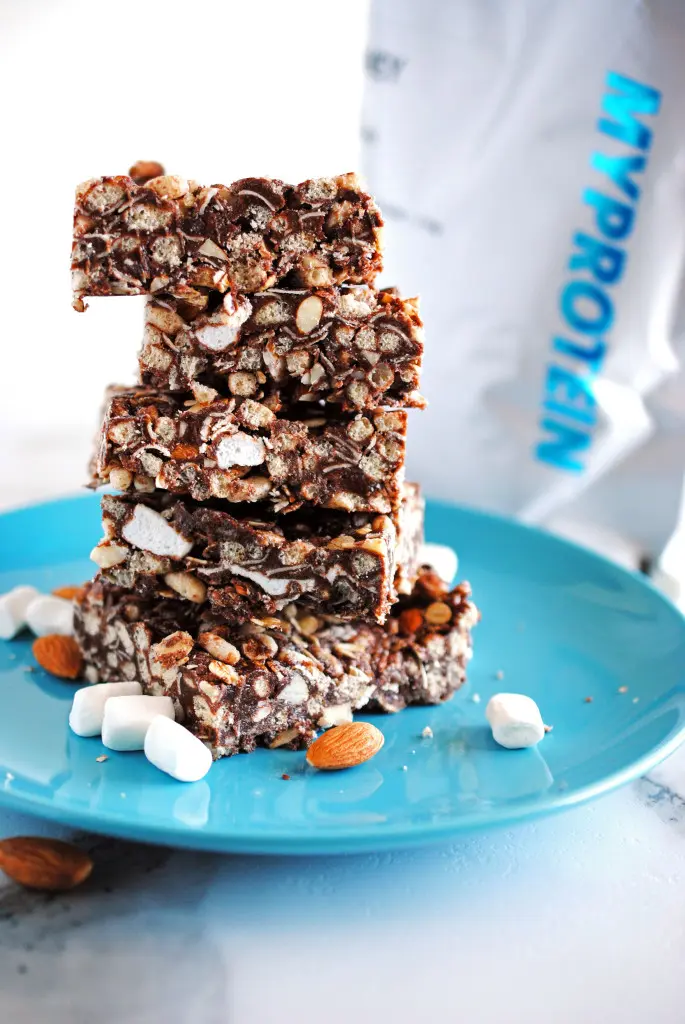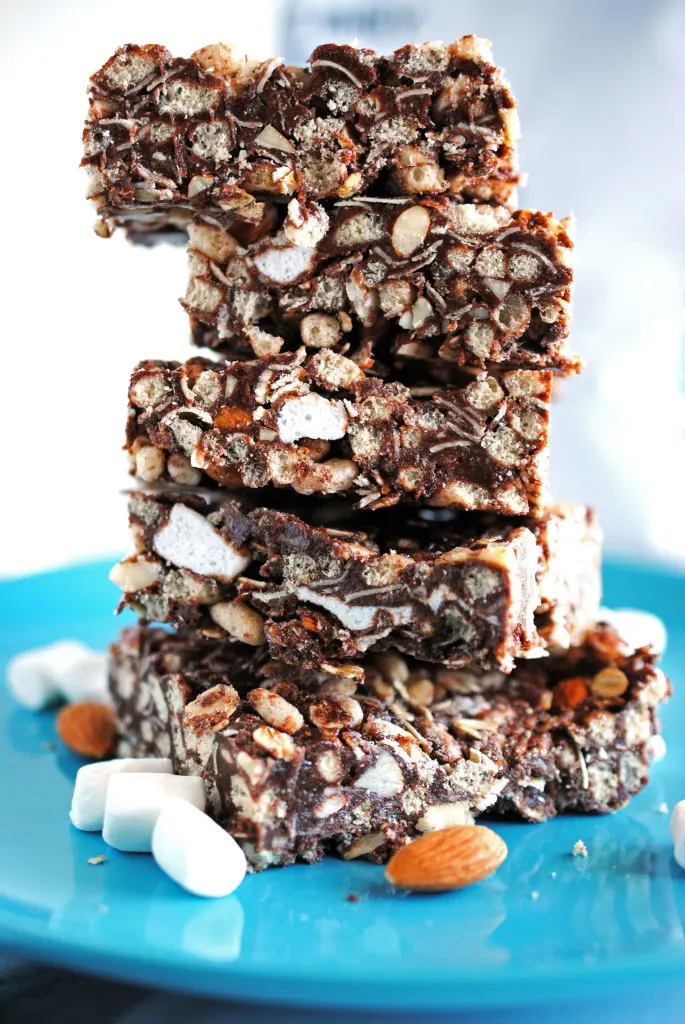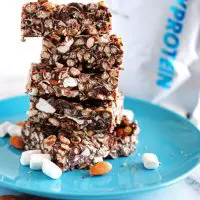 Rocky Road Protein Crisp
Ingredients
3 cups crispy brown rice cereal
1 scoop Myprotein Rocky Road Protein Powder
1 cup whole oats
1/3 cup almonds, coarsely chopped
1/3 cup marshmallows
3/4 cup brown sugar, packed
1 cup almond butter
3 tablespoons unsweetened cocoa powder
3/4 cup honey
1 teaspoon vanilla extract
Instructions
In a large bowl, combine brown rice cereal, protein powder, whole oats, almonds and marshmallows. In a small heatproof bowl, combine brown sugar, almond butter, cocoa powder honey and vanilla. Microwave for 30 seconds and stir until combined. Add the almond butter mixture and marshmallows and the dry ingredients and stir with a rubber spatula until combined. Spread mixture into a glass 9 x 13 dish and freeze for at least 1 hour. Store bars in the freezer for the best texture.
Notes
Store in the freezer for the best texture.
Nutrition Information:
Serving Size:

1
Amount Per Serving:
Calories:

166
Total Fat:

7g
Saturated Fat:

1g
Cholesterol:

2mg
Sodium:

5mg
Carbohydrates:

25g
Fiber:

2g
Sugar:

13g
Protein:

6g