Relax! It's almost Labor Day! Before the weather starts to cool off, why not enjoy this ice cold margarita! This is the first margarita recipe I have found that isn't so tart and doesn't burn my throat while going down. Maybe that has something to do with the brand of tequila used. The guy at Spec's recommended Toro de Lidia tequila. "It has a mid shelf price with a top shelf flavor". So he said…..and I have to agree with him. This recipe also uses super fine sugar instead of a simple syrup, which is a plus since it is one less thing I have to do to get my margarita! Just be sure to shake that cocktail shaker well (shake it like a Polaroid picture) to get that sugar mixed in. Enjoy!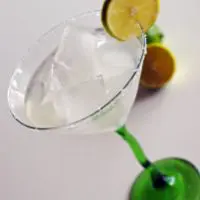 Margarita on the Rocks
Ingredients
1 1/2 ounces silver tequila
3/4 ounce Cointreau or Triple Sec
3/4 ounce fresh squeezed lime juice
1 tablespoon super fine sugar
Lime wedge for garnish
Instructions
Roll lime on hard surface to break down membranes and yield more juice. Halve lime crosswise. Spread an even layer of kosher salt or fine sea salt on plate. Using a 10 ounce glass, lightly rub lime around outside of rim. Lightly press glass rim into salt, tap off excess. Fill glass with ice and store in freezer to chill while preparing margarita.
Fill cocktail shaker with ice, pour all ingredients in, except for lime garnish and shake vigorously. Strain with cocktail strainer into prepared cocktail glass. Garnish with lime.