In honor of National Irish Coffee Day tomorrow, I thought I would celebrate it by having…what else…an Irish Coffee. I made this, this past Friday and it was the perfect ending to a long work week. And talk about the perfect sip! You get a little bit of dark coffee and a little bit of sweetness from the whipped cream making it the perfect drink. And then when your coffee is all gone there is a bonus, that's right the Irish whiskey infused whipped cream, go ahead, get a spoon, I won't tell. Happy National Irish Coffee Day!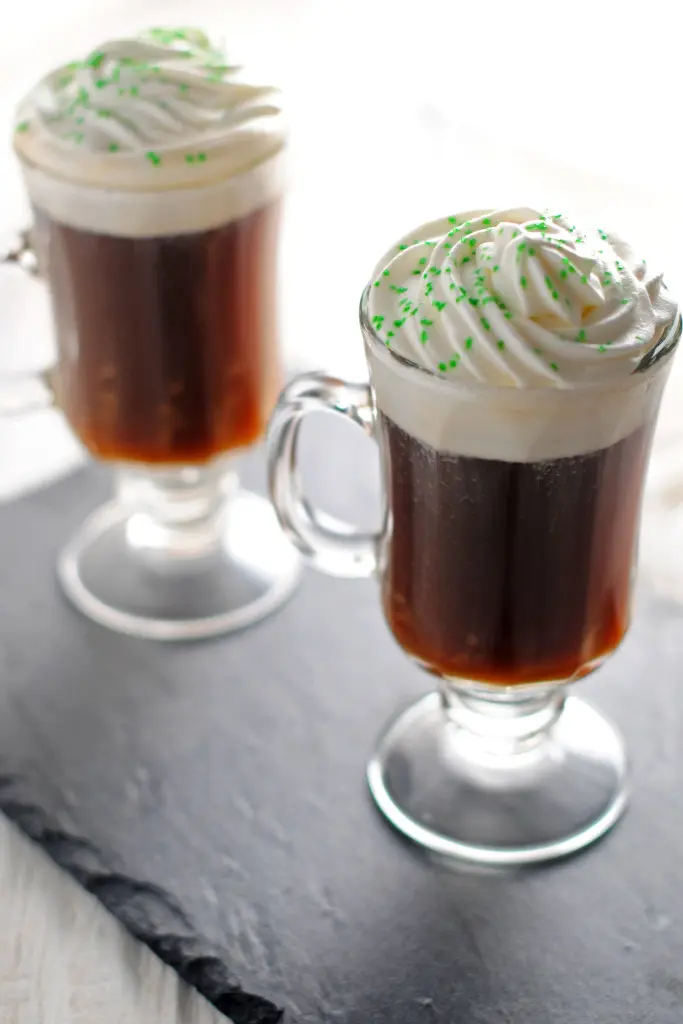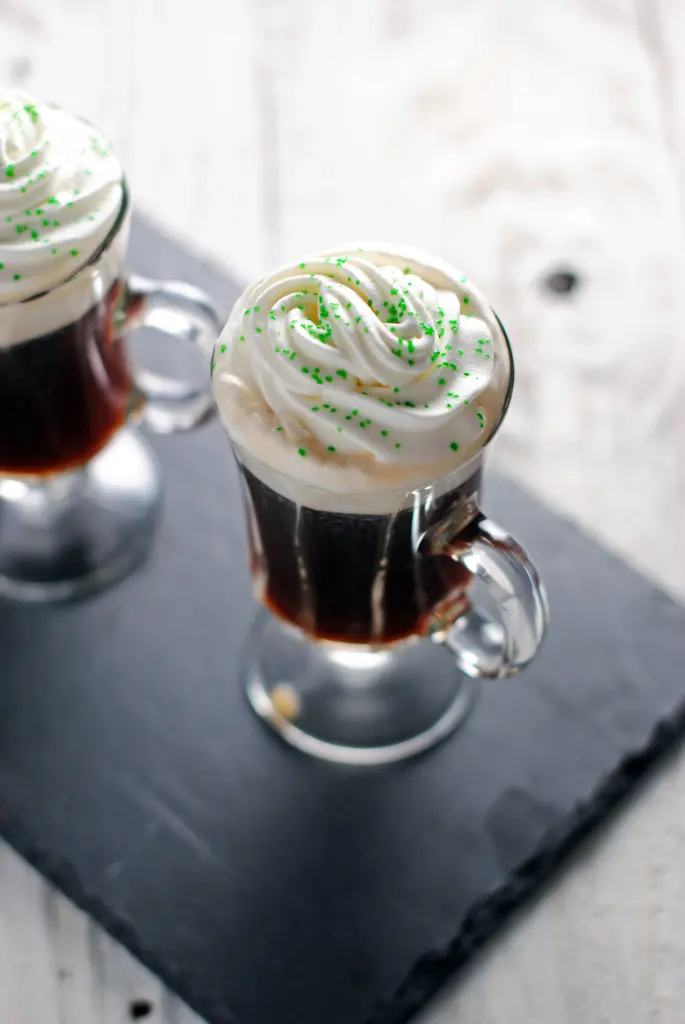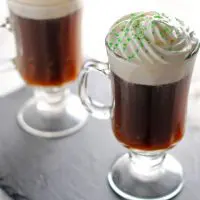 Irish Coffee
Ingredients
WHIPPED CREAM
½ cup heavy whipping cream
1 tablespoon powdered sugar
1/8 teaspoon vanilla extract
DRINK
3 ounces Irish whiskey, such as Jameson
4 teaspoons light brown sugar
12 ounces brewed coffee
Instructions
WHIPPED CREAM
Using a mixer fitted with the whisk attachment, whisk cream at a high speed just until it begins to thicken. Add powdered sugar and vanilla extract and beat until soft peaks form.
ASSEMBLE
Divide coffee between 2 heat proof glasses or mugs. Add 2 teaspoons brown sugar in each coffee glass and stir until dissolved. Dollop whipped cream on top or place whipped cream in a piping bag fitted with a Wilton star tip #1M and swirl on top. Garnish with colored sugar if you would like.