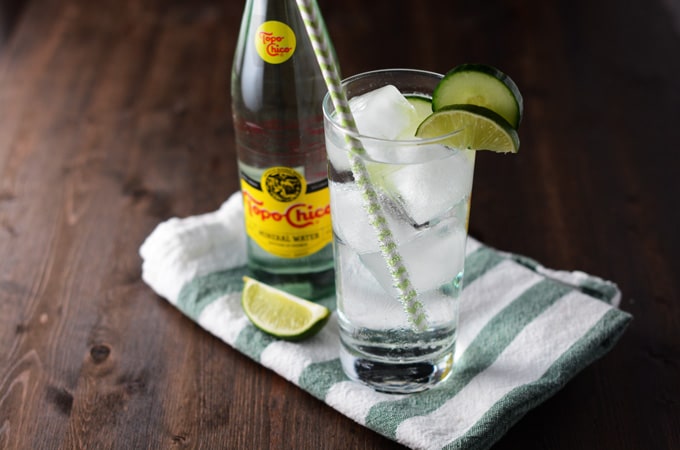 Disclosure: This post was written in partnership with Degustabox. All stories and opinions are 100% my own.
This Topo Chico Cucumber Cocktail is my new favorite drink! It's simple, refreshing and tastes like cucumber spa water, perfect for hot summer days. And if you find yourself having too many of these Topo Chico Cucumber Cocktails, never fear, check out this Topo Chico Hangover Cure.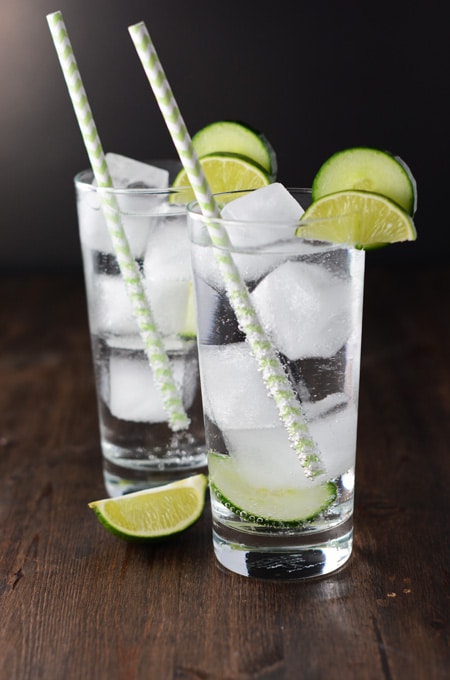 My family and I are big fans of Topo Chico so I was ecstatic when I received my first Degustabox with Topo Chico inside! Degustabox is a snack delivery service that ships tasty good-for-you snacks right to your door every month.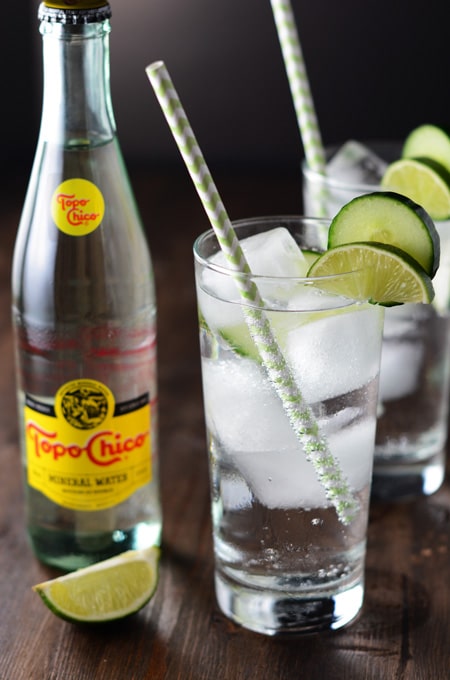 Check out this list for what was in this months Degustabox. I was a little skeptical at first. I am very picky with my snacks and I try my best to stick to foods that have minimal ingredients. I was pleasantly surprised with my box. Most of the products I received I would have in my own pantry. The only thing I probably wouldn't eat is the Wise Cinnabon Popcorn due to the caramel coloring in the ingredients list. And the Haribo gummy bears, well we can call that a "healthy indulgence". I shared them with my husband and co-workers and we couldn't stop eating them. Yum!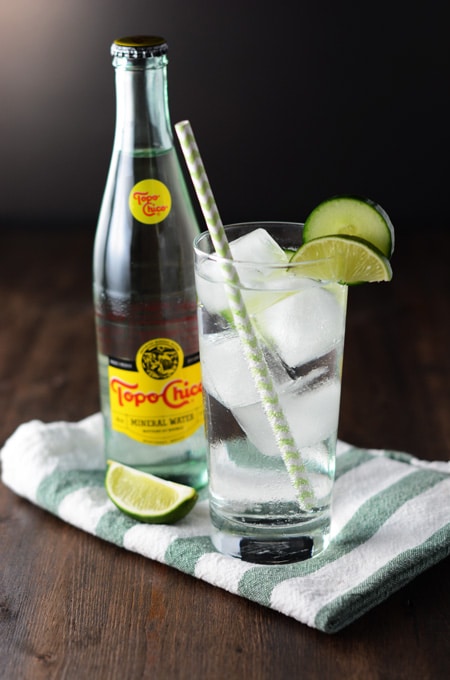 If getting a surprise box full of snacks delivered to your door every month sounds like something you could look forward to, then head over to Degustabox and get your first box for $9.99 with code: MBOP0, that's 5o% off the normal price. And Degustabox will always ship a box valued at $30.00 every month.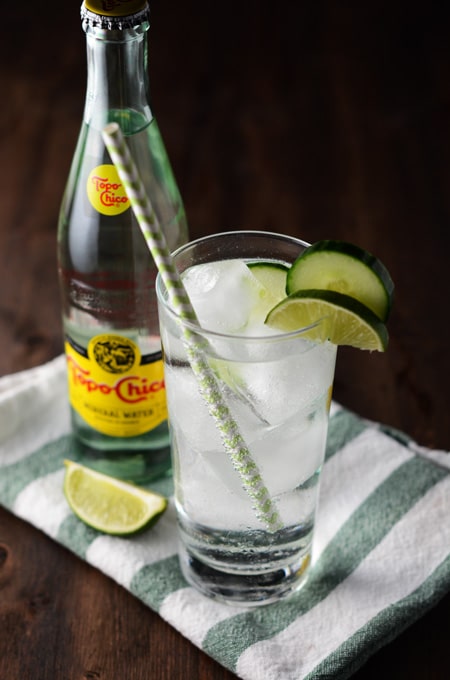 Alright guys, enjoy your Topo Chico Cucumber Cocktails and don't forget to subscribe if you aren't on my mailing list for recipes sent straight to you inbox. You can also follow me on social media. Check the sidebar and below for those links. Cheers!
Disclosure: This post was written in partnership with Degustabox. All stories and opinions are 100% my own.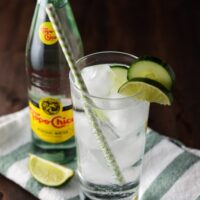 Topo Chico Cucumber Cocktails
Ingredients
Ice
1/4 cup granulated sugar
16 ounces Topo Chico
4 ounces cucumber vodka
1 lime
Simple syrup
Lime wedges and cucumber slices for garnish
Instructions
Fill 2 glasses with ice and chill in the freezer while you prepare the simple syrup.
Pour ½ cup water and ¼ cup sugar in a saucepan. Over medium heat stir until sugar has dissolved and water becomes clear. Set aside.
Divide Topo Chico and cucumber vodka among glasses. Pour 2 to 3 tablespoons simple syrup in each glass. Squeeze lime juice over top and stir.
Garnish with fresh sliced cucumber and a lime wedge.