Makes 24 cupcakes
This year for Easter I decided to make these beauties. They're perfect for any Spring or Summer gathering. After going back and forth deciding which type of cupcake to make, (confetti cupcakes or carrot cupcakes) I decided to do something entirely different at the last-minute, lemon cupcakes! But not the usual lemon cupcakes made with a lemon cake but one made with a tender white cake and a flavorful lemon curd filling, topped with a fluffy white icing, which makes for a light, flavorful, not too sweet cupcake.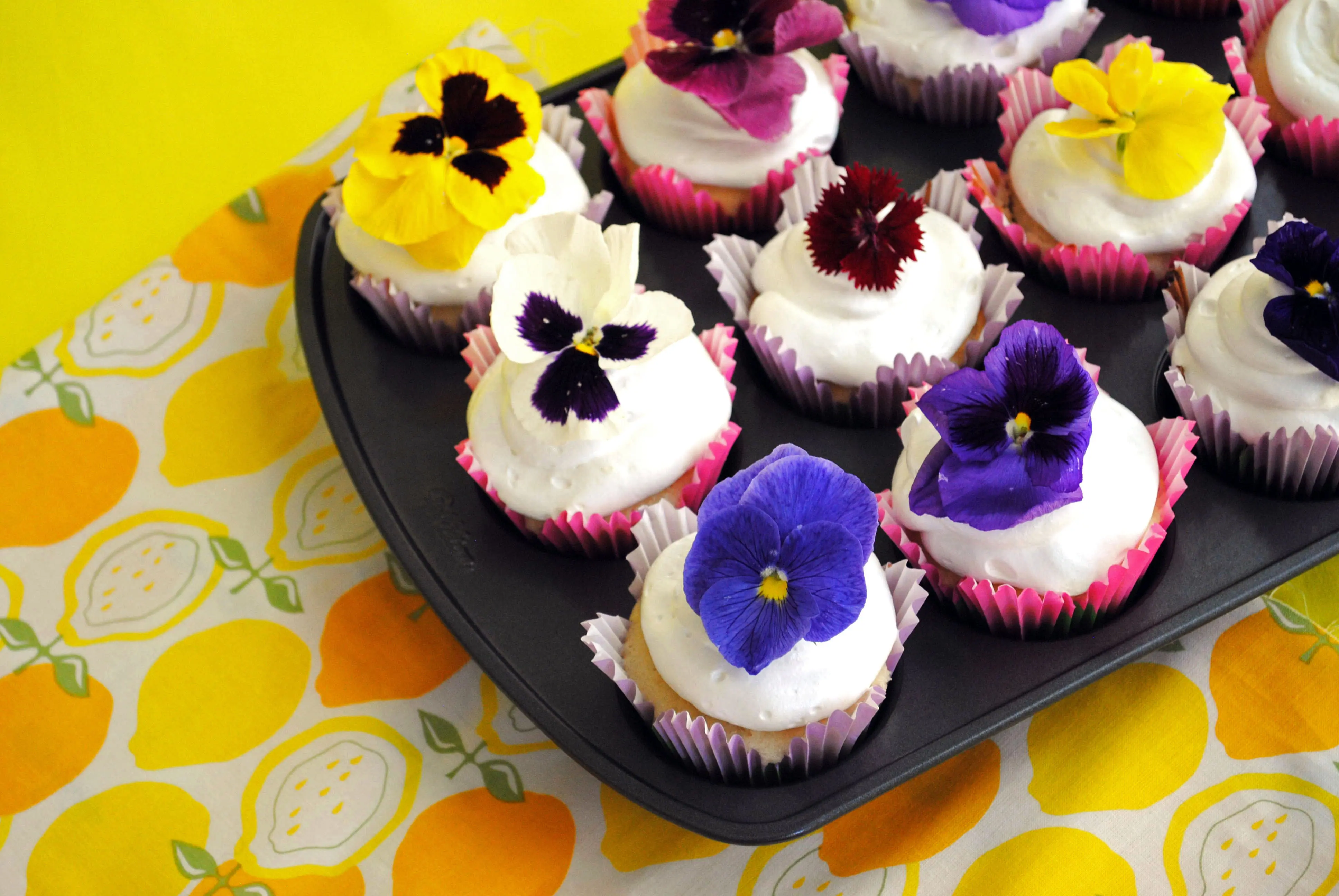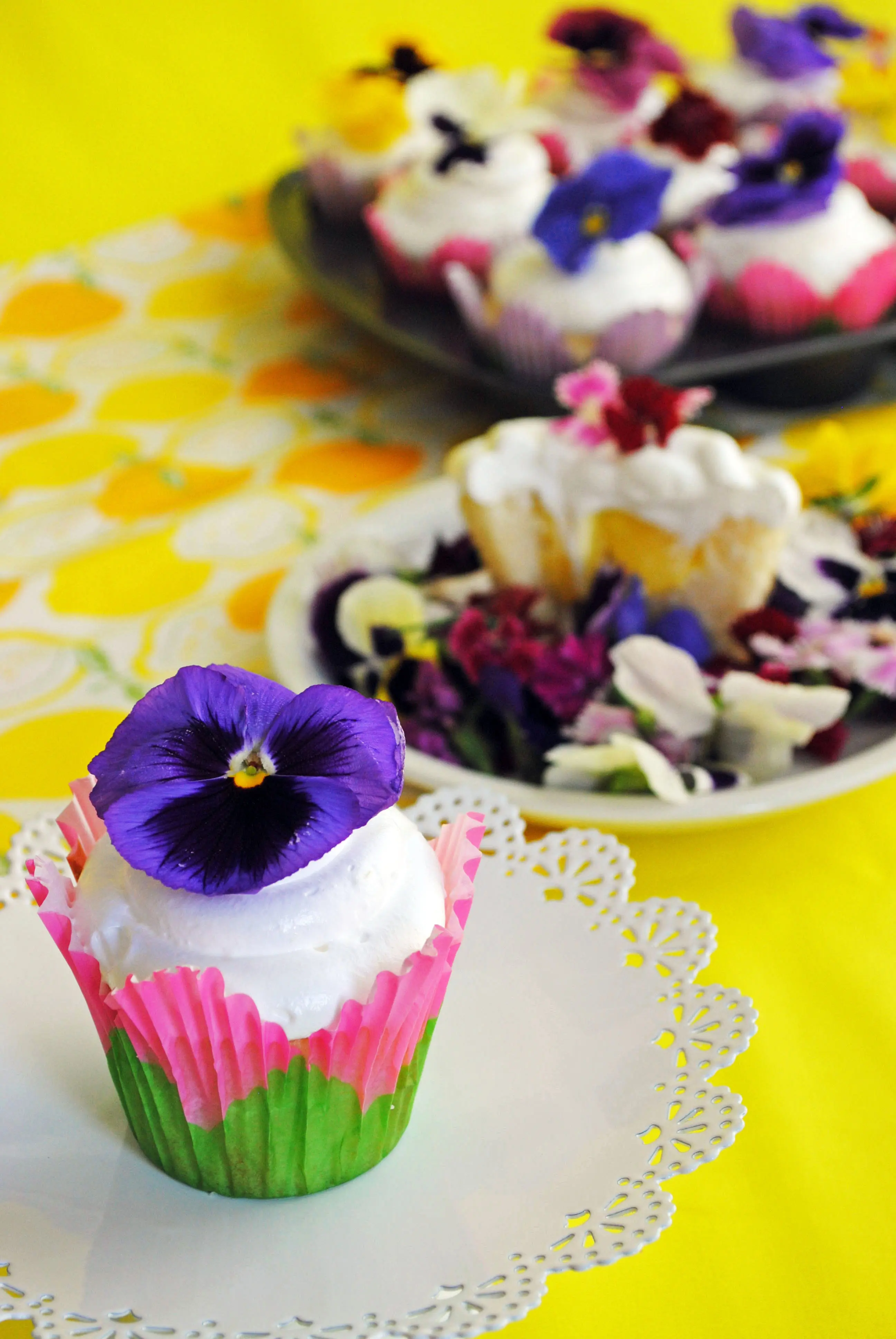 Lemon Cupcakes with Fluffy Icing
Ingredients
FILLING
1 teaspoon unflavored gelatin
1 cup fresh lemon juice, divided
1 ½ cups granulated sugar
1/8 teaspoon salt
4 large eggs, plus 6 large egg yolks, at room temperature (save the egg whites for the cake)
8 tablespoons frozen unsalted butter, cut into ½ inch pieces
CAKE
1 cup whole milk, at room temperature
6 large egg whites, at room temperature
2 teaspoons vanilla extract
2 ¼ cups cake flour
1 ¾ cups granulated sugar
4 teaspoons baking powder
1 teaspoon salt
12 tablespoons unsalted butter, cut into 12 pieces, at room temperature
ICING
2 large egg whites
1 cup granulated sugar
¼ cup water
1 tablespoon lemon juice
1 tablespoon corn syrup
Instructions
FOR THE FILLING
Sprinkle the gelatin over 1 tablespoon of lemon juice in a small bowl and set aside. Heat the remaining lemon juice, sugar, and salt in a medium saucepan over medium-high heat, stirring occasionally, until the sugar has dissolved and mixture is hot, but not boiling. Whisk the eggs and egg yolks in a large bowl. Whisking constantly, slowly pour the hot lemon-sugar mixture into the eggs then return the mixture to the saucepan. Cook over medium-low heat, stirring constantly with a heatproof spatula, until the mixture registers 170 degrees and is thick enough to leave a trail when the spatula is scraped along the pan bottom, about 10-15 minutes. Immediately remove the pan from the heat and stir in the gelatin mixture until dissolved. Stir in the frozen butter until incorporated. Pour the filling through a fine-mesh strainer into a bowl (you should have about 3 cups). Place a piece of plastic wrap directly on the surface of the filling; refrigerate for at least 4 hours or up to 24 hours. Fold the filling with a rubber spatula to loosen before using.
FOR THE CAKE
Adjust your oven rack to the middle position and heat the oven to 350 degrees. Line your cupcake pan with cupcake liners. Whisk milk, egg whites, and vanilla extract together in a 2 cup liquid measuring cup.
Using your stand mixer fitted with the paddle attachment, mix the flour, sugar, baking powder and salt on low-speed until combined. Add butter, 1 piece at a time, and mix until only pea-size pieces remain, about 1 minute. Add all but ½ cup of the milk mixture, increase the speed to medium-high and beat until light and fluffy, about 1 minute. Reduce the speed to medium-low, add the remaining milk mixture and beat until incorporated, about 30 seconds. Give the batter a final stir by hand.
Fill each cupcake liner about 2/3 full and bake until a toothpick inserted in the centers comes out clean or with a few moist crumbs, about 15-20 minutes. Let cakes cool in their pans on wire racks for about 10 minutes. Remove the cakes from the pans and let cool completely, about 2 hours. Once the cakes have cooled you can store them covered in an air tight container or wrapped in plastic wrap at room temperature for 1 day.
ICING
Combine all ingredients in a bowl of a stand mixer and set over a medium saucepan filled with 1 inch of barely simmering water (do not let the bowl touch the water). Cook stirring constantly until the mixture registers 160 degrees, about 5 to 10 minutes. Remove the bowl from the heat. Fit your stand mixer with the whisk attachment and whip the egg white mixture on medium speed until soft peaks form, about 5 minutes. Increase the speed to medium-high and continue to whip until the mixture has cooled to room temperature and stiff peaks form, about 5 minutes longer.
ASSEMBLE YOUR CUPCAKES
Core your cupcake with a cupcake corer. Place your filling in a piping bag fitted with a Wilton #12 tip and pipe in some filling in each cupcake. Top off your cupcakes with icing. I used a coupler without an icing tip for mine. Then top off with an edible flower or decor of your choice and enjoy!
Adapted from Cook's Illustrated Cookbook