This is one of my all time favorite cakes, and until just recently I had almost forgotten about it. I was going through my cookbook collection the other day and came across my Coca Cola cookbook and thought about this decadent and rich chocolate cake. I thought I have to blog this cake! It's too good not to share. But be warned, this is a will power crushing type of cake. I am usually pretty good with just having a small slice of whatever tasty dessert I make, just enough to know if it's a keeper, well this one I was having a very hard time staying away from. I could seriously eat the whole thing in one sitting. I probably had 3 bites more than I usually do but every calorie (which I didn't count, because I just don't want to know) was absolutely worth it!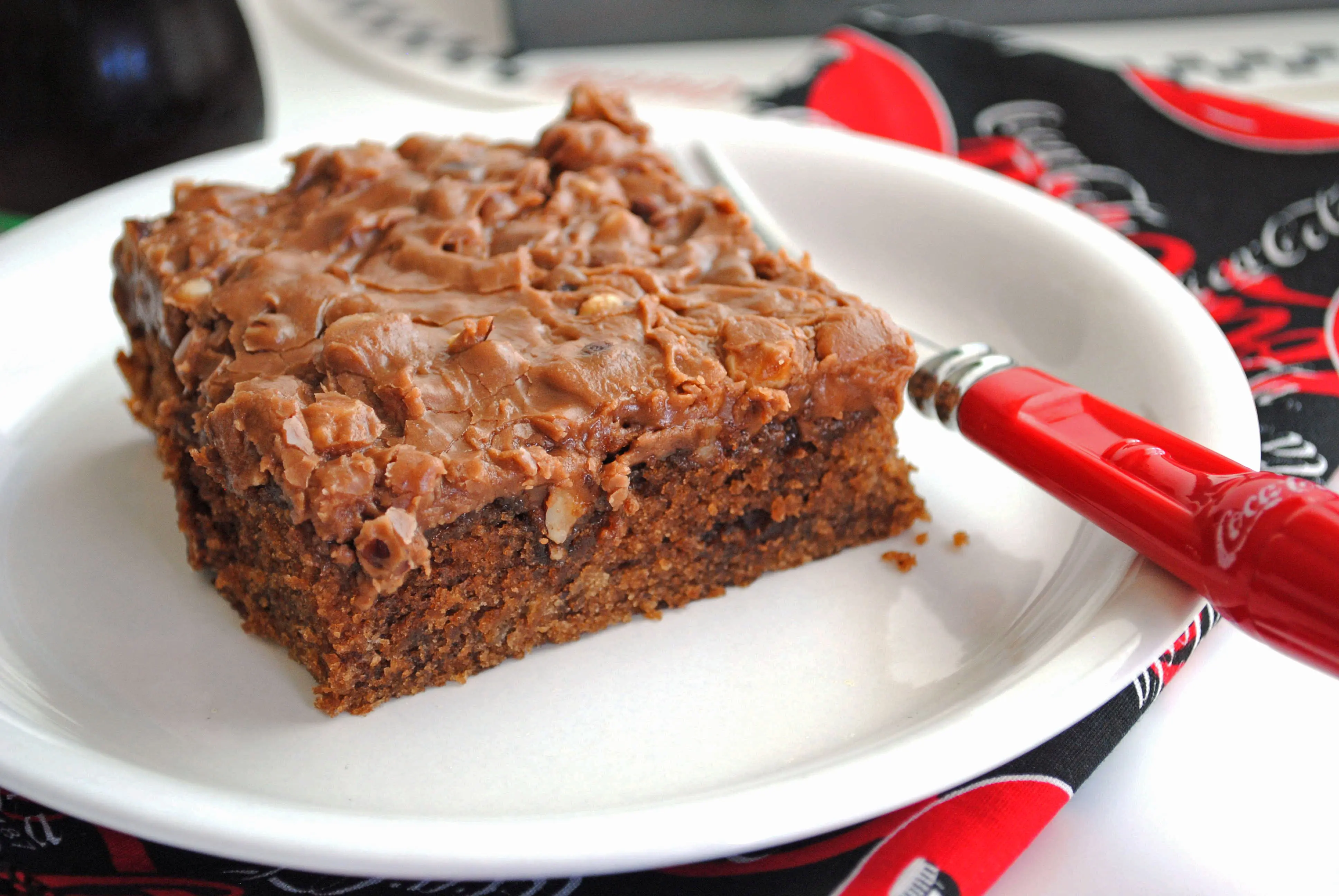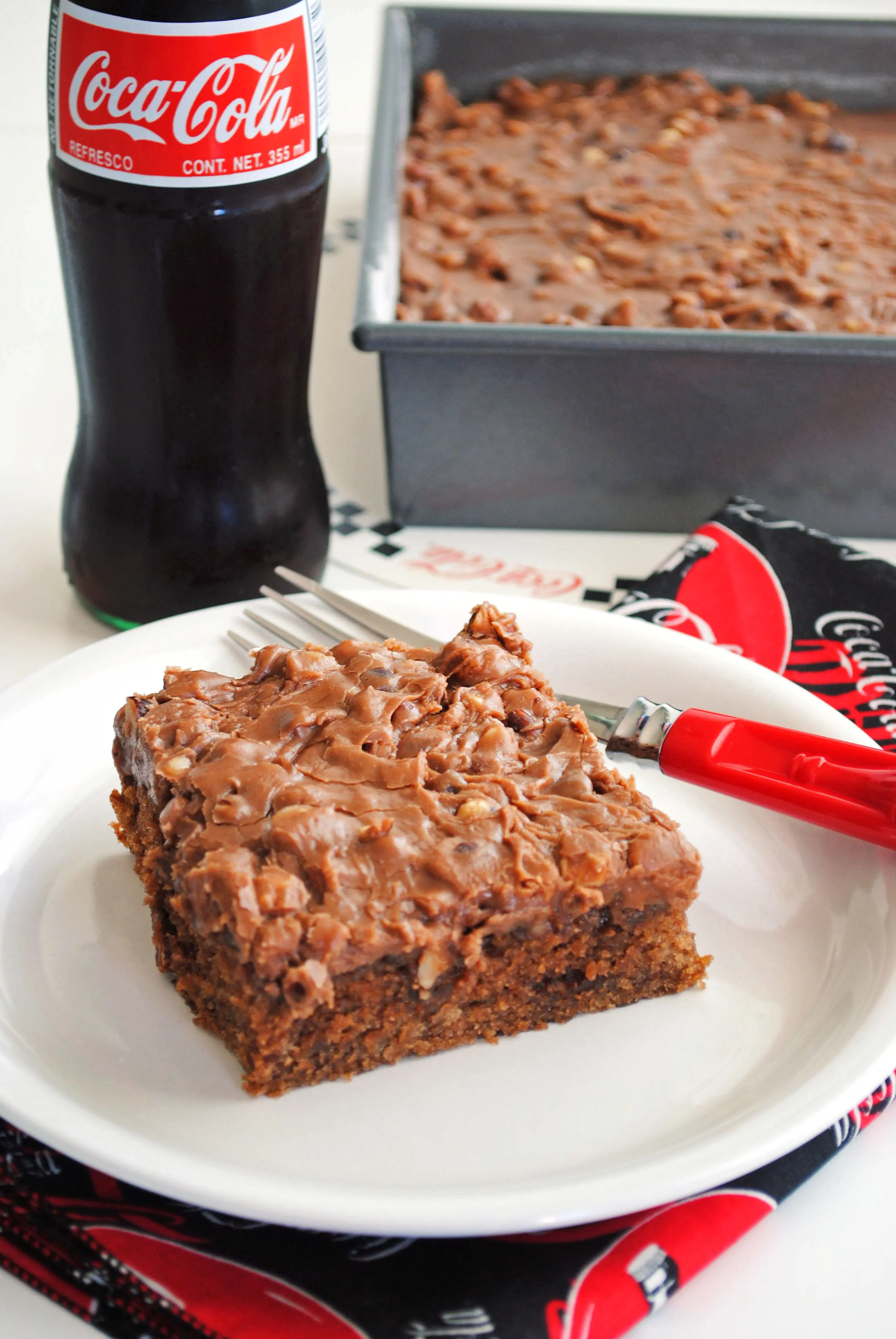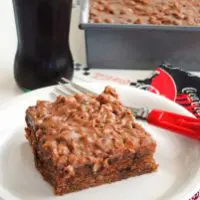 Chocolate Fudge Sheet Cake
Ingredients
CAKE
2 cups all-purpose flour
2 cup granulated sugar
1/2 teaspoon salt
1 cup Coca Cola
½ cup canola oil
½ cup unsalted butter
3 tablespoons unsweetened cocoa powder
2 eggs, at room temperature
½ cup buttermilk, at room temperature
1 teaspoon baking soda
1 teaspoon vanilla extract
ICING
½ cup unsalted butter
3 tablespoons unsweetened cocoa powder
6 tablespoons half and half
1 teaspoon vanilla extract
1 cup hazelnuts or nuts of your choice
4 cups powdered sugar
Instructions
CAKE
Preheat your oven to 350 degrees. Grease and flour a 13x9x2 cake pan.
In a bowl, mix the flour, sugar and salt together and set aside.
In a medium-sized saucepan, melt together the Coca Cola, oil, unsalted butter and unsweetened cocoa powder over low heat. Pour the melted liquid into the flour mixture and beat well. Add the eggs, buttermilk, baking soda, and vanilla extract and beat well. Pour into your prepared cake pan and bake for about 35 to 40 minutes. To test for doneness stick a skewer in the middle of the cake, if it comes out clean, or with a few moist crumbs on the skewer, the cake is done.
ICING
While the cake is baking, combine the unsalted butter, unsweetened cocoa powder and half and half in a medium-sized saucepan over medium heat and stir until the butter has melted. Pour the melted mixture into a medium-sized bowl and beat in the vanilla extract and powdered sugar. Fold in hazelnuts.
Pour the frosting on the hot cake. If your frosting is too stiff for the delicate hot cake, try warming up a cake spatula with hot water, then wiping the spatula dry and then smooth the frosting on the cake with the warmed cake spatula. Enjoy with a nice cold glass of milk or even a nice cold bottle of Coca Cola!
Adapted from Classic Cooking with Coca Cola