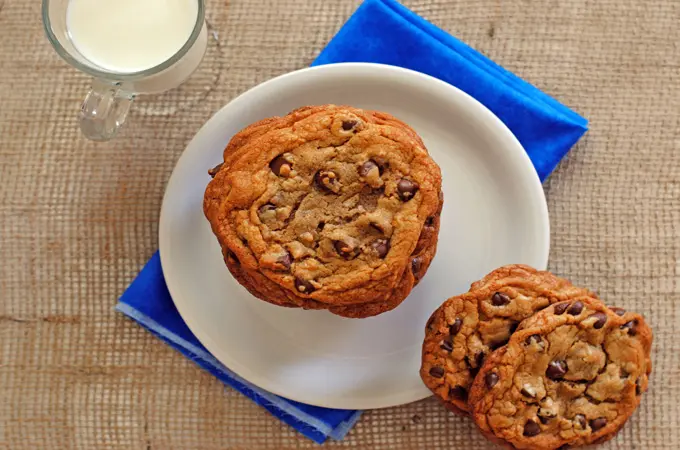 So for the longest time I thought I had found the best chocolate chip cookie recipe ever. Maybe you've heard of it? I found Best Big, Fat, Chewy Chocolate Chip Cookie recipe years ago on allrecipes.com. At the moment these cookies have over 6,500 reviews. And 4.5 out of 5 stars, they have to be good. And they are! For the longest time I have turned my nose up to other chocolate chip cookie recipes not giving them the time of day; however, I came across another chocolate chip cookie recipe from Cook's Illustrated who claimed to have the perfect chocolate chip cookie. Given the track record I have with Cook's Illustrated, it was worth a look-see. After reading the article and recipe it honestly sounded pretty promising. I made a big break through here, and decided I would give this recipe a try. And I am glad I did! This recipe trumps my previous chocolate chip cookie by just a tiny bit! Why not make both and tell me which you prefer? Enjoy!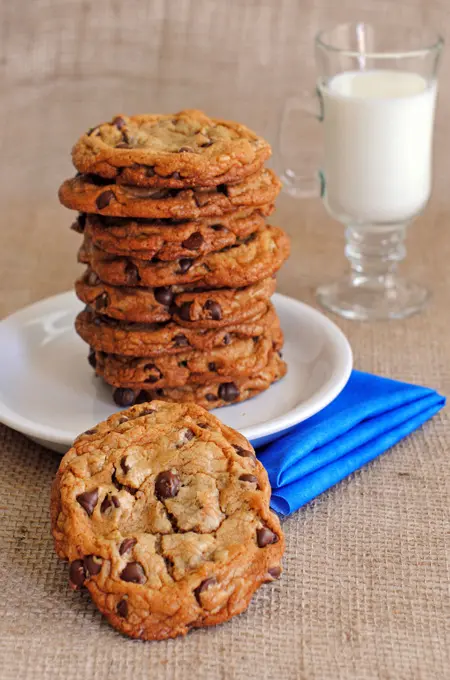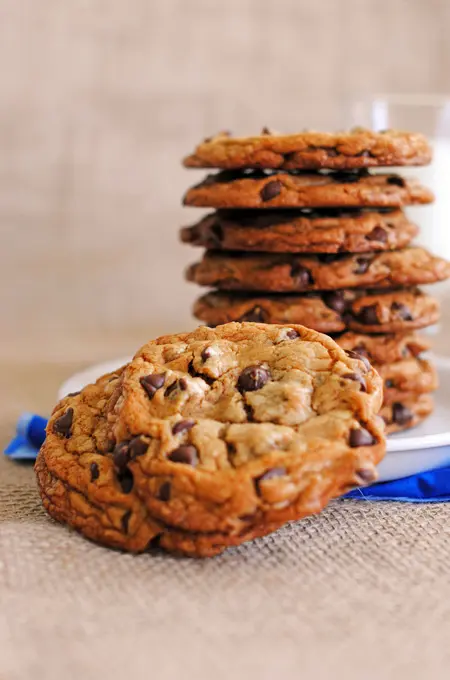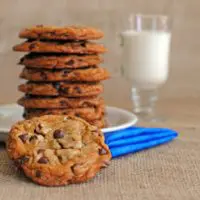 The Perfect Chocolate Chip Cookie
Ingredients
1 3/4 cups all-purpose flour
1/2 teaspoons baking soda
14 tablespoons unsalted butter
3/4 cup packed dark brown sugar
1/2 cup granulated sugar
1 teaspoon salt
2 teaspoons vanilla extract
1 large egg, plus 1 large egg yolk
2 cups semisweet chocolate chips
Instructions
Adjust oven rack to the middle position and preheat oven to 375 degrees. Line two baking sheets with parchment paper or a silicone mat. Whisk the flour and baking soda together in a medium-sized bowl and set aside.
Melt 10 tablespoons of butter in a 10 inch stainless steel skillet (do not use a non-stick, the dark coating of a non-stick skillet will make it difficult to gauge when the butter is sufficiently browned). Continue cooking, swirling the pan constantly, until the butter is dark golden brown and has a nutty aroma, about 5 minutes. Transfer the browned butter to a large heatproof bowl. Add the remaining 4 tablespoons of butter and stir until completely melted.
Add the dark brown sugar, granulated sugar, salt and vanilla extract to the melted butter, whisk until fully combined. Add egg and yolk and whisk until the mixture is smooth with no sugar lumps remaining, about 30 seconds. Let the mixture stand for 3 minutes, then whisk again for 30 seconds. Repeat this process 2 more times, until the mixture is thick, smooth and shiny. (The dissolved sugar caramelizes more easily, creating a toffee flavor and influences a crispy texture on the outer edges, but still leaving a chewy center.) Using a rubber spatula, stir in the flour mixture until just combined, about 1 minute. Stir in chocolate chips. Give the dough a final stir to ensure no bits of flour remain.
Working with 3 tablespoons of dough at a time, roll into balls and place 2 inches apart on your prepared baking sheet. (You can chill the dough for about 10 minutes to make it more manageable to work with.)
Bake one sheet at a time until the cookies are golden brown, still puffy and edges have begun to set, but centers are still soft, about 10-14 minutes, (12 minutes was the perfect time for mine) rotating baking sheet half way through baking. Let cookies sit on the baking sheet for 2 minutes before moving them to a wire rack to cool. Repeat this process alternating between baking sheets until done. Let cookies cool to room temperature before serving…………………okay everyone knows chocolate chip cookies are best right out of the oven so you don't really have to pay attention to that last line.