I made this cake for my nephew Logan for his 2nd Birthday!!! I hope he likes it.
I used a chocolate version of WASC cake.
I made the topped about a week ago so I could give it time to dry and harden before I touched them. I also mixed some Tylose powder with the fondant to help it dry faster and harder.
I didn't have any real problems with this cake. I think the most time consuming thing was making the little balls to go around the border of the cake.
Thanks for looking.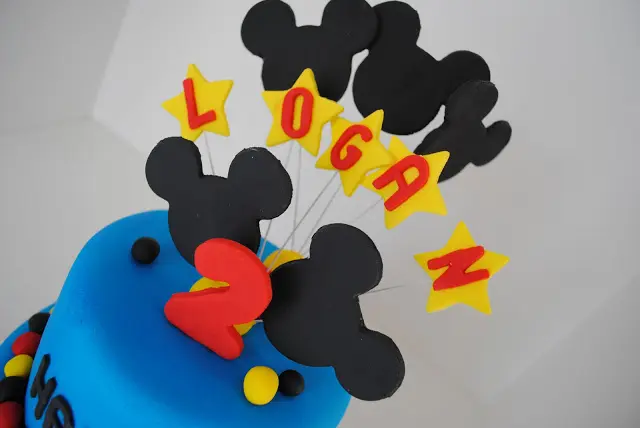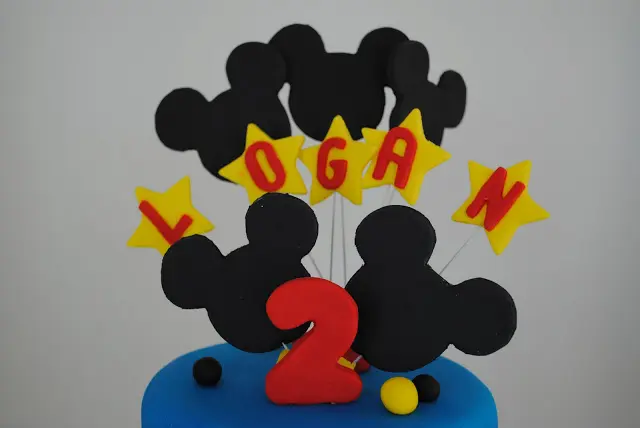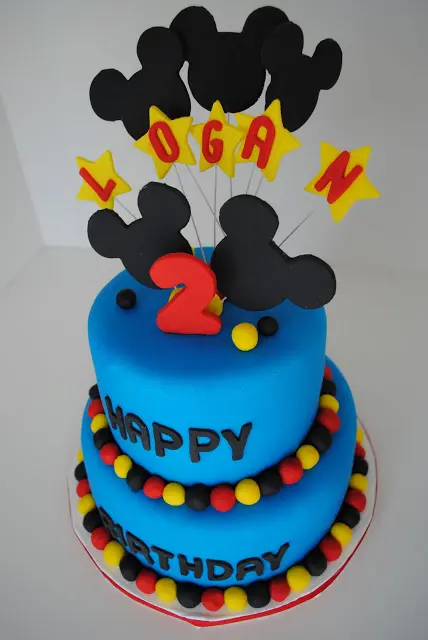 Items Used:
Satin Ice 5 pounds Blue
Satin Ice 2 pounds Yellow
Satin Ice 2 pounds Red
Satin Ice 2 pounds Black
Floral Wire
Makin's Clay Alphabet Cutters
Disney Mickey Mouse Cookie Cutters
Star Cutters
Number 2 cooking cutter
Wooden dowels
Buttercream Icing Recipe
Tylose powder