I have never been a fan of gingerbread, but this recipe helped change my mind. Two years ago a made a gingerbread house for a work place contest, and I thought it would be a good idea to also have cookies made for my co-works so they would know what the gingerbread house tastes like. They loved them. And so did I. Crisp on the outside, and soft and chewy on the inside. I even had some co-works say they weren't fans of gingerbread either but really liked this gingerbread cookie.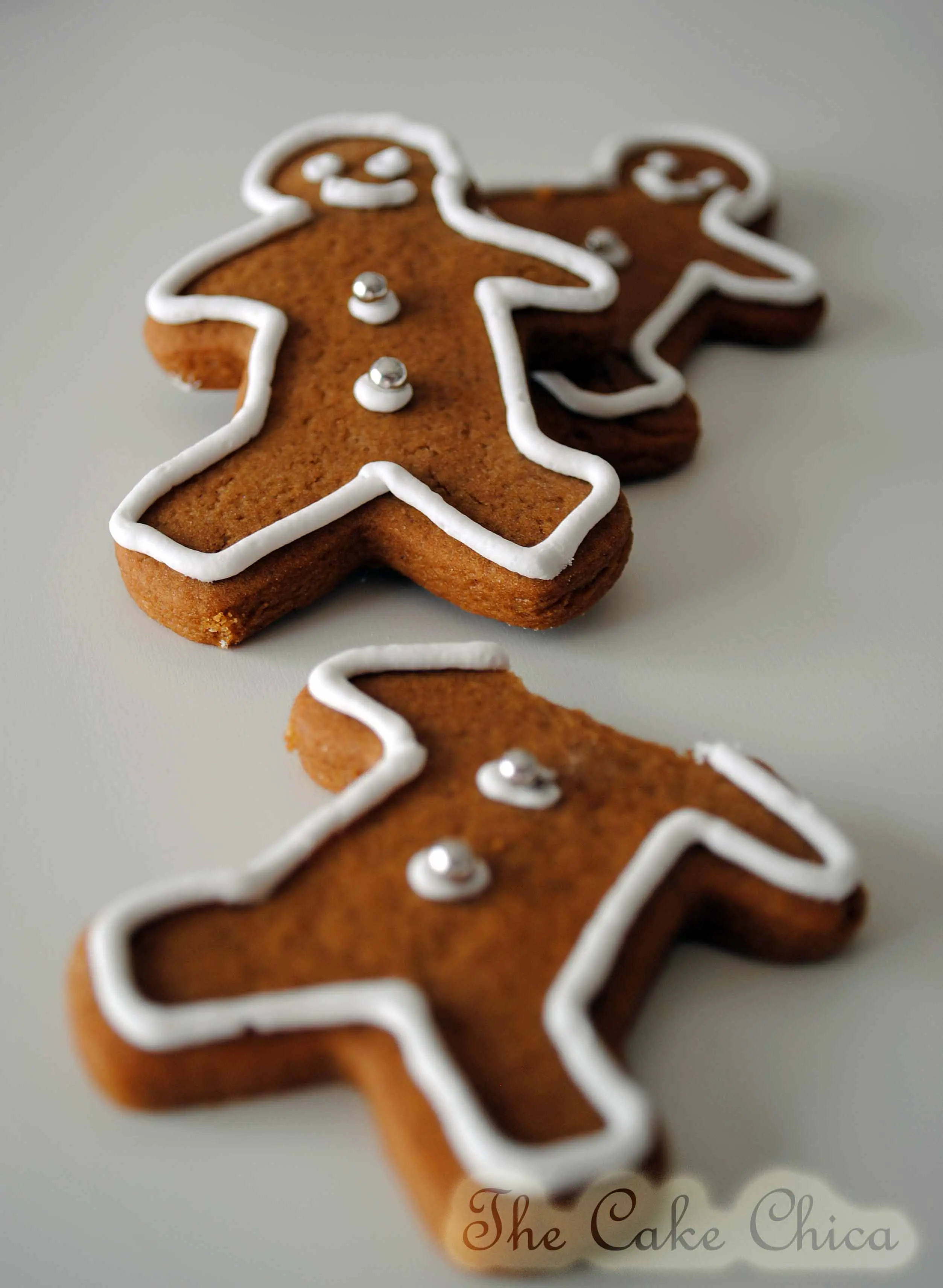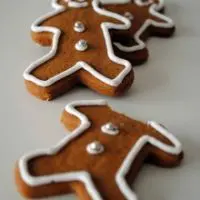 Gingerbread Dough
Ingredients
1 cup vegetable shortening
1 cup sugar
2 teaspoon baking powder
2 teaspoons ground ginger
1 teaspoons baking soda
1 teaspoon salt
1 teaspoon ground cinnamon
½ teaspoon ground cloves
1 cup dark molasses
2 large eggs
2 tablespoons white vinegar
5 cups unbleached all-purpose flour
Instructions
In a bowl of a large stand mixer fitted with the paddle attachment, combine the shortening and sugar with an electric mixer on medium-high speed until well combined.
Add the baking powder, ginger, baking soda, salt, cinnamon, and cloves and beat until incorporated.
Add the molasses, eggs, and vinegar and beat until smooth, scraping down the sides of the bowl once or twice as necessary.
Add the flour, 1 cup at a time, and mix on low until smooth.
Scrape the dough onto a sheet of plastic wrap and press into a rough square. Wrap tightly and refrigerate for at least 3 hours and up to 3 days.
Preheat your oven to 375 F. Depending on what size your cookie shapes are will depend on your cooking time. I put my gingerbread man cookies in for 8 minutes.
Happy Baking!!!
Notes
You will need to have a stand mixer for this dough. If you don't, you can half the recipe.