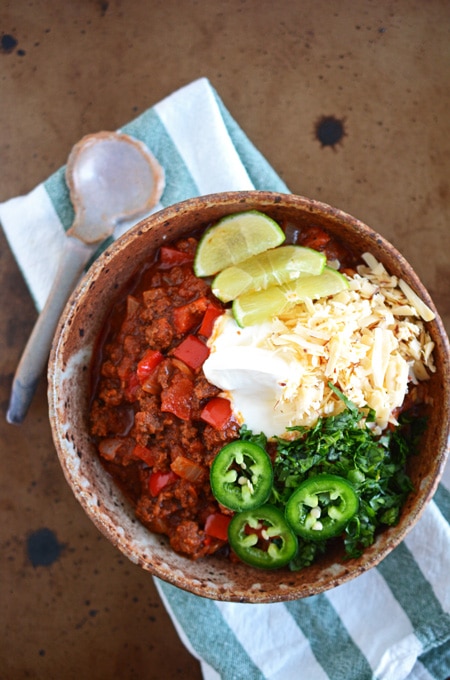 Disclosure: Please note that some of the links in this post are affiliate links and I will earn a commission if you purchase through those links. I have used all the products and recommend them because they are helpful and are companies I trust, not because of the commissions that I may earn from you using those products. Thank you for supporting The Cake Chica.
Here is one you can put on your weeknight recipe repertoire. This Easy Weeknight Chili is also a great option for lower-carb dieters since there are no beans in this recipe. It's also under 500 calories for those calorie counters out there.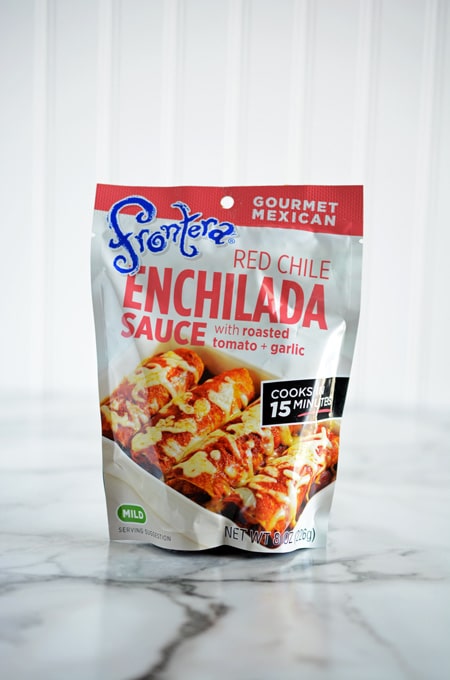 A typical beef chili needs quite a bit of simmering time to get those flavors to meld. But I have a secret ingredient to share with you….. and it's enchilada sauce! Instead of simmering for hours you can use enchilada sauce to add some flavor. Now one very important TIP: Use an enchilada sauce you love!!! This is where this Easy Weeknight Chili gets most of it's flavor from. I haven't found a canned enchilada sauce that I liked until I tried Frontera
brand enchilada sauce. It's pretty new, but I've seen it at Kroger, Sprouts and Thrive Market.  I highly recommend this brand for this recipe. Or make your own enchilada sauce.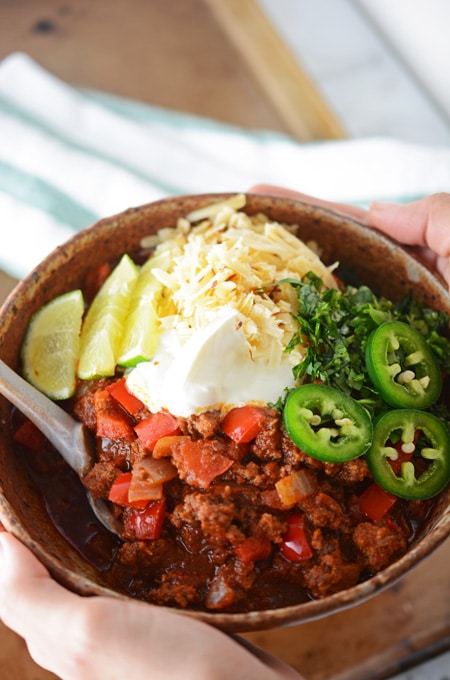 Not only does this recipe make a great chili but my husband actually made a sloppy joe out of it because it's nice and thick and does tend to have the consistency of a sloppy joe filling. He loved it! So, I've got a very versatile one for you here this week. Top this with your favorite chili toppings, mine are smoked gouda and sour cream with a few saltine crackers. How do you top your chili? Let me know in the comments below.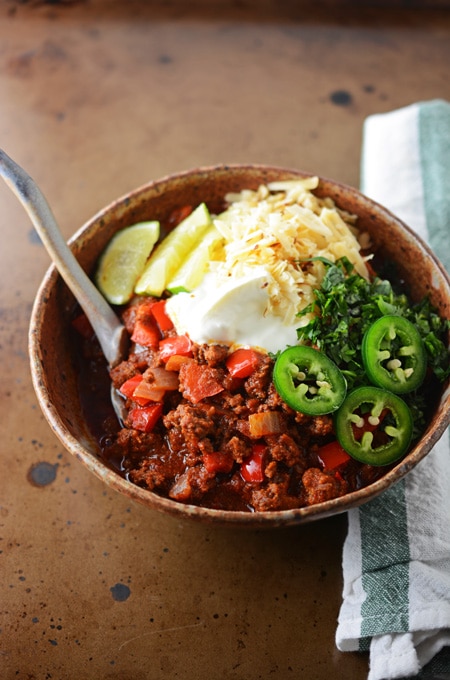 You can find The Cake Chica on these social media platforms: Facebook, Instagram, Twitter and Pinterest. I've also got a newsletter called The Weekly Recap that you can subscribe to where I send one email a week to your inbox with a link to The Cake Chica's latest recipe(s), what recipe is coming up next, and on occasion some behind the scenes stuff. Talk to y'all next week!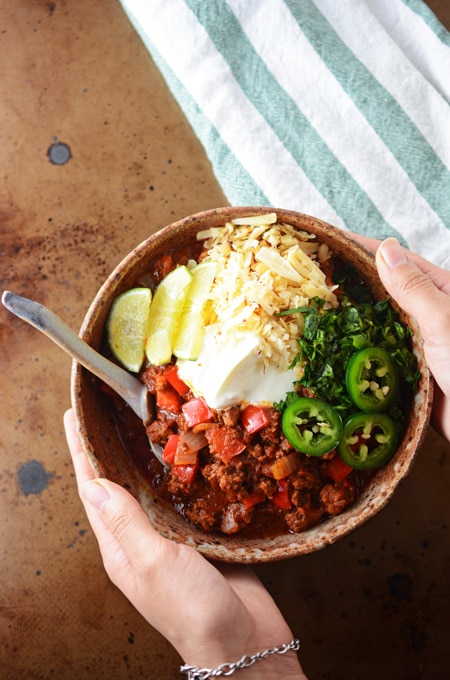 …