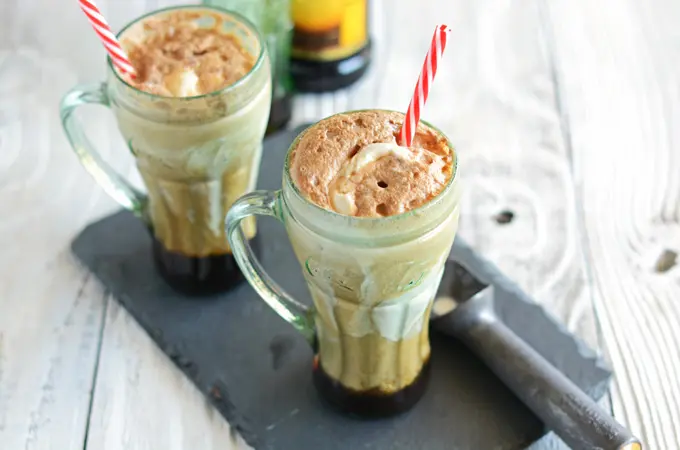 Maybe you've had a rough week and your thinking about heading out to your favorite bar with overpriced drinks this weekend. Why not do something a little different this time? Why not enjoy a little cocktail at home? Instead of going out to a restaurant or a bar, head out to the store for some vanilla ice cream, Coca-Cola and Kahlua. Even the kids can get in on what I have in store for you today, sans the Kahlua of course.
This easy nostalgic classic will take you back to a time when life was simple. When we as kids played outside and not on our pads or smart phones. A time that reminds me of my grandma's house, where she always had ice cream in her freezer. And there was always, as my grandma would say "soda pop" in the fridge. In Texas the only "soda pop" that matters is Coca Cola (and no you can't substitute Pepsi), Big Red and Dr. Pepper. I am a Coca-Cola girl all the way. I love all things Coca-Cola and my home is growing into a little bit of a Coca-Cola museum as we speak. But that's for another blog post. These Coca-Cola and Kahlua floats will surely fit the bill today.
And don't forget today is National Kahlua Day! Perfect way to celebrate with an ice cold Coca-Cola and Kahlua Float.
Thank you to Gina over at The Shabby Creek Cottage for the inspiration for these Coca-Cola and Kahlua Floats.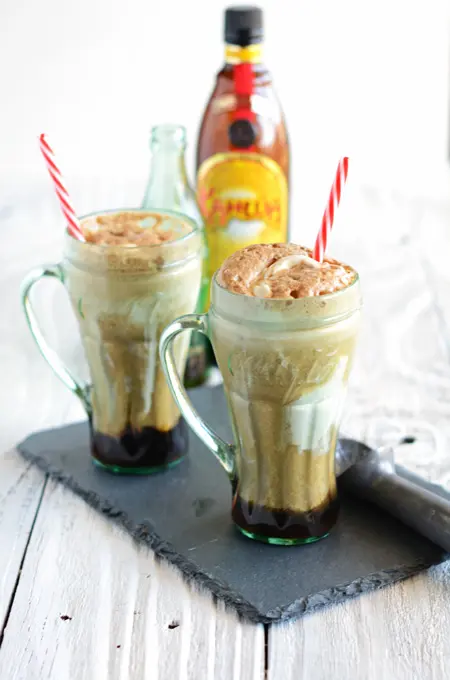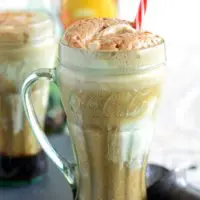 Coca-Cola and Kahlua Float
Ingredients
8-12 ounces Mexican Coca Cola
1.5 ounces Kahlua
2-3 scoops vanilla ice cream
Instructions
Pour Coca-Cola and Kahlua in a glass. Scoop ice cream into glass. It's that simple. Enjoy!