A little more about me and this Cake Chica blog.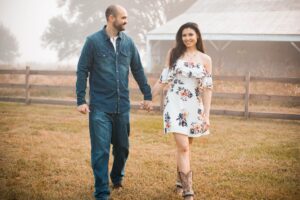 Don't mind spending a little more time in the kitchen? How about learning to make quality recipes using organic ingredients? Or maybe you just got married and now you realize you can't eat out every day, and you need to learn how to cook all of a sudden (this was me)? If you answered yes to any of these questions then this blog is for you!
I pride myself on providing quality recipes from cookbooks, family, internet and from my own kitchen. I always use quality ingredients for cooking, such as organic produce and pantry ingredients, and bake from scratch with tried and true ingredients such as, flour, butter, sugar and eggs.
You'll find sweet treats, comfort foods as well as some lightened up versions of these as well. Because let's be honest, we can't eat dessert and comfort food everyday without risking our health. My life is about balance. I eat well, I indulge a little and I workout hard. No diets here!
I got married in 2005 and life changed. I realized I had to learn how to cook! I started going online and saving recipes like crazy. But I kept getting distracted by all the baked goods. That's when my love for baking took off. I enrolled in the Wilton Cake Decorating courses and started the blog back in 2012 as a way to showcase my cakes. I was working full time and doing cakes on the weekends proved to be too much for this Cake Chica, so I made the tough decision to give it up. Soon after that I had some job and schedule changes in the household and I suddenly took on the responsibility of preparing dinner every night, something new for this baking lover. Through much research and trial and error I am happy to be a self-taught home cook. If I can do it, so can you!
When I am not cooking or baking you can find my relaxing on the couch with my hubby Craig, and my dog Maximus watching some pretty bad Netflix movies. I live in the suburbs of Houston, Texas so I love trying new eats around town when new restaurants pop up. You can connect with me on Facebook, Instagram, Pinterest and Twitter.