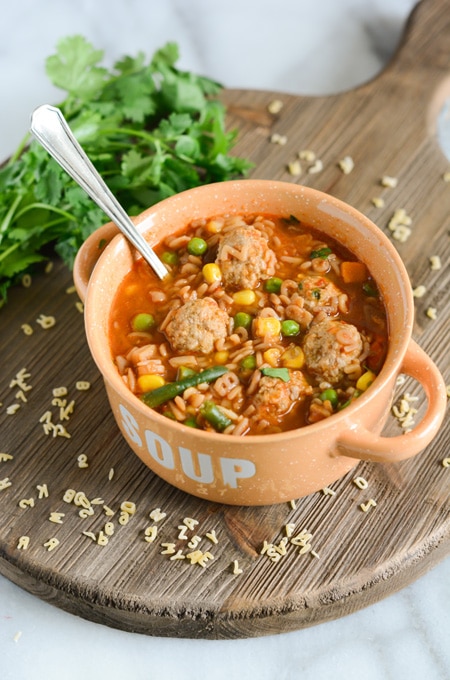 Please note that some of the links in this post are affiliate links and I will earn a commission if you purchase through those links.
With Fall right around the corner, I wanted to post this comforting Mexican Alphabet Soup with Turkey Meatballs as soon as possible. It's a couple of my favorite childhood meals all in one! Alphabet soup and Fideo!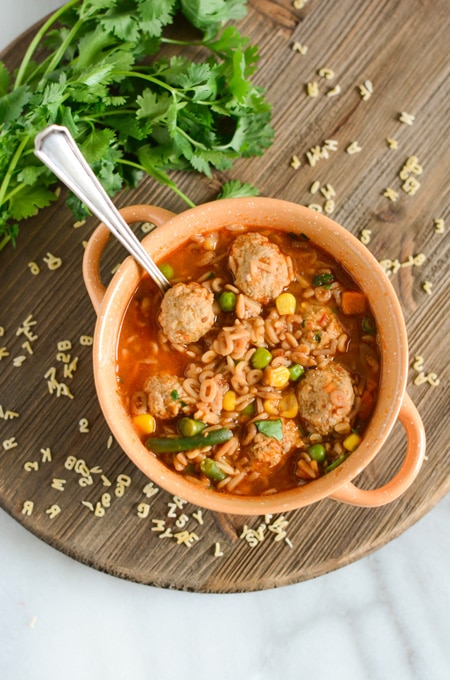 The way the pasta is cooked is much like the way my grandma makes her Fideo. By frying the noodles, and browning them you are giving the pasta flavor. That toasting process and some simmering time is what gives this soup its wonderful flavor.
…