White Cake with Strawberry Filling
Disclosure: As an Amazon Associate and member of other affiliate programs, I earn from qualifying purchases.
If you're looking for a white cake that is tall and light, then this recipe is for you! I had a mother and daughter ask me for advice on baking a white cake. The daughter tried many white cake recipes but they just kept coming out similar to angel food cake, spongy and full of holes.
Realizing I didn't have a basic white cake recipe in my repertoire, I started doing some research. Scroll down to the next section to see what I found.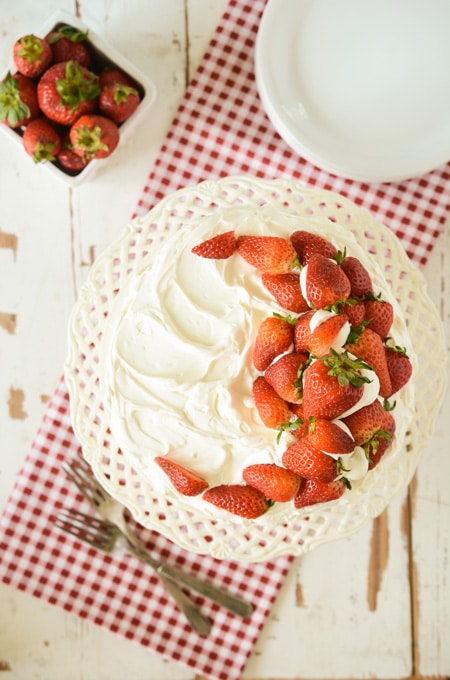 …