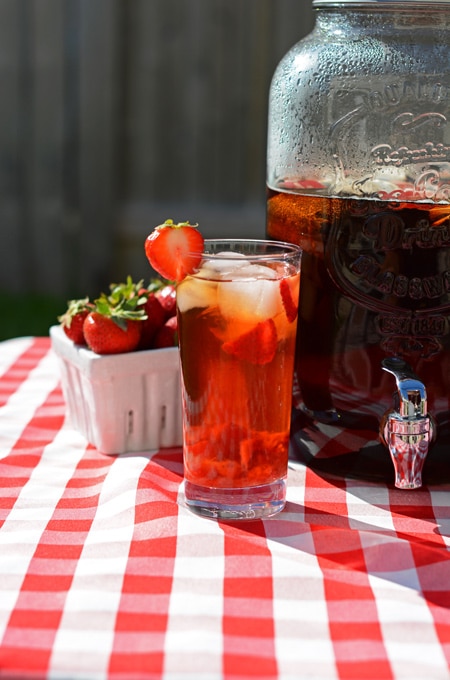 Disclosure: Please note that some of the links in this post are affiliate links and I will earn a commission if you purchase through those links. I have used all the products and recommend them because they are helpful and are companies I trust, not because of the commissions that I may earn from you using those products. Thank you for supporting The Cake Chica website.
It's crazy hot and humid in H-town, also known as Houston. The dog days of summer are here. And one memory I have as a kid was during the summertime my sister and I would stay with my grandma and when the sun was bright and blazing hot, she would put a chair out in the back yard and place a large jug of tea on it and just let the tea steep for hours in the sun.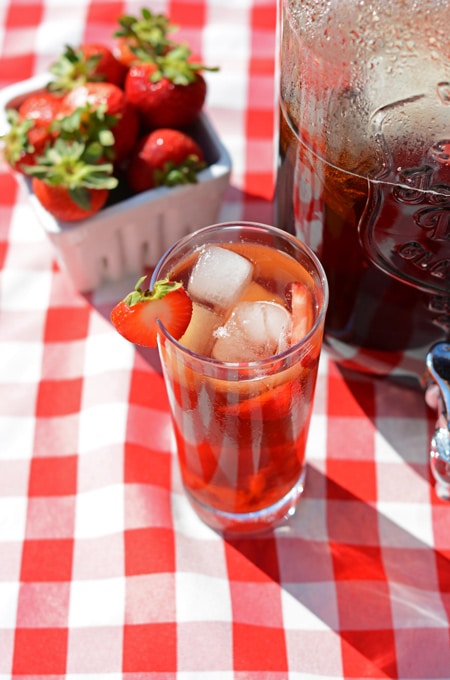 With it being crazy hot right now it made me crave a nice glass of cold sun tea. This recipe for Strawberry Sun Tea is inspired by my grandma. She never put strawberries in it but that's my spin on it. Plus strawberries are plentiful in the summer so why not?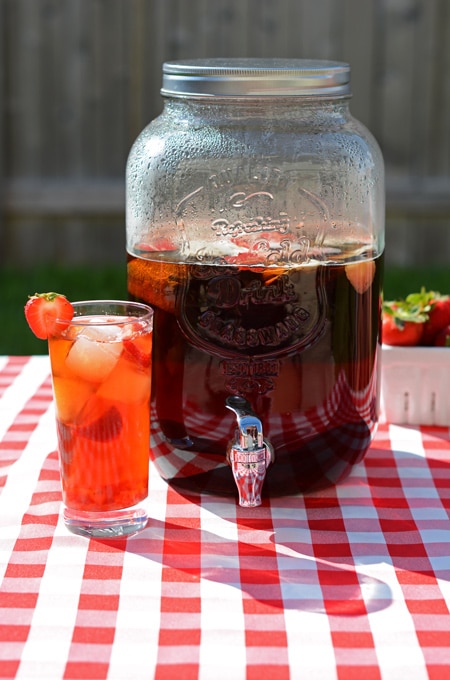 It's up to you if you would like to add sugar to your tea. I originally made it without sugar but I feel a little sugar is necessary to really bring out the flavor of the strawberries.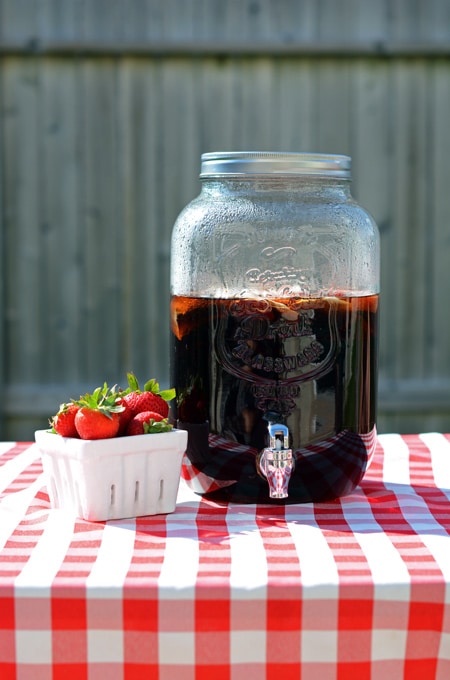 So what is your favorite cold drink in the summer? Is it iced tea like mine? Or maybe a nice cold soda, or float? Or maybe even snow cones! Those are pretty amazing when it's 100 plus degrees outside. Comment below what your favorite drink is, I can't wait to read them.
You can follow The Cake Chica on Facebook, Instagram, Twitter, Pinterest and Yummly. Or sign up to The Weekly Recap and get the latest recipe links straight to your inbox, as well as what's coming up next week and sometimes product spotlights. Plus when you sign up for The Weekly Recap, you'll receive my ebook Top 10 Recipes of 2015 with Step-by-Step Photos absolutely FREE! Sign up on the form below this post to get your ebook!!! Talk with you soon.
…