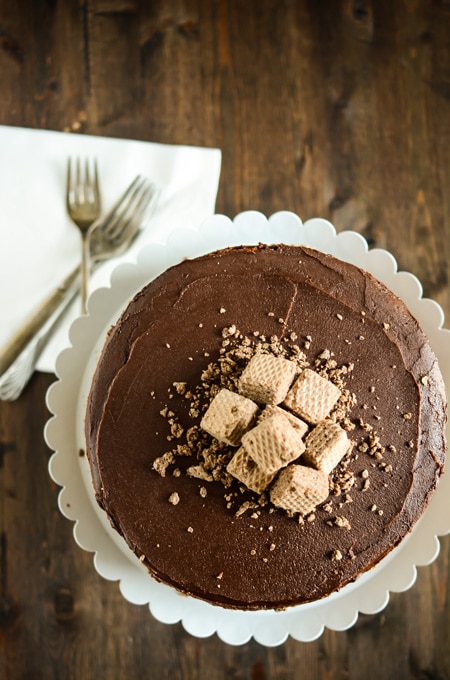 ***Disclosure: This post was written in partnership with Degustabox, all opinions and stories are 100% my own. Please note that some of the links in this post are affiliate links and I will earn a commission if you purchase through those links.***
I was excited when I opened my Degustbox this month and saw a bag of Loacker Espresso Wafers, and I had just the cake in mind to display these little squares of goodness! Espresso Chocolate Cake. This cake has 4 thin layers of chocolate cake with a rich chocolate fudge frosting sandwiched in between each layer.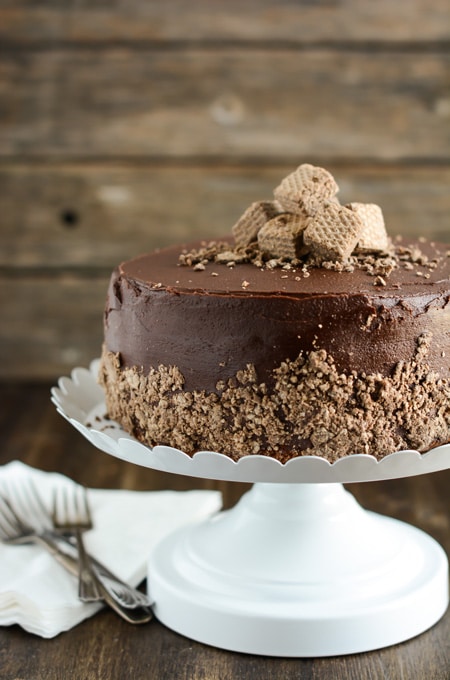 Espresso Chocolate Cake Tips:
I prefer making cakes like this over a span of 2 days. I'll usually make the cake layers on Friday and on Saturday morning make the Espresso Syrup and Fudge Frosting.

The Fudge Frosting needs about 1 1/2 hours to chill so plan accordingly.

The frosting in the recipe is thick. To help spread the frosting over the cake I start with dumping all the remaining frosting on the top of the cake. With a hot cake spatula (see next tip for how to heat a cake spatula), gently smooth frosting on the top and sides of the cake.

To heat a cake spatula, place the spatula under hot running water and wipe dry. Repeat this process until your cake is completely covered with frosting.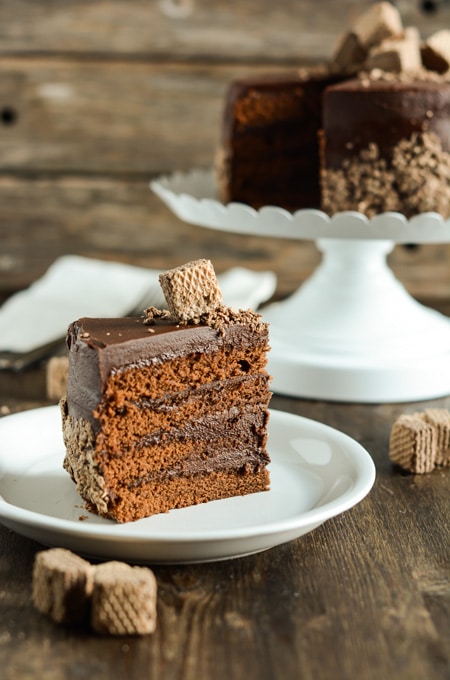 Check out The Cake Chica on social media: Facebook, Instagram, Twitter and Pinterest!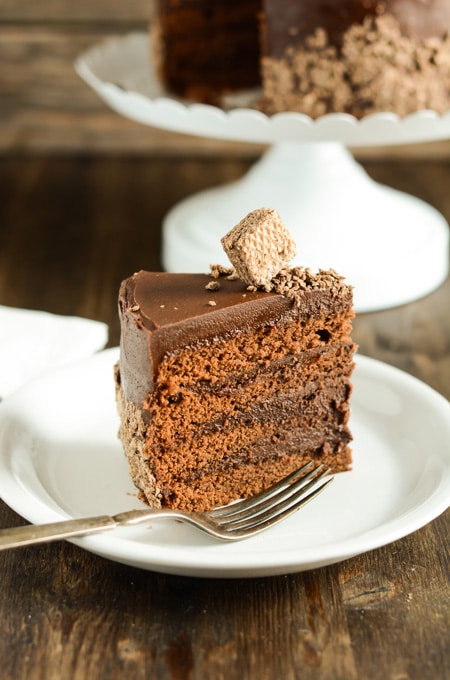 ***Disclosure: This post was written in partnership with Degustabox, all opinions and stories are 100% my own. Please note that some of the links in this post are affiliate links and I will earn a commission if you purchase through those links.***
…