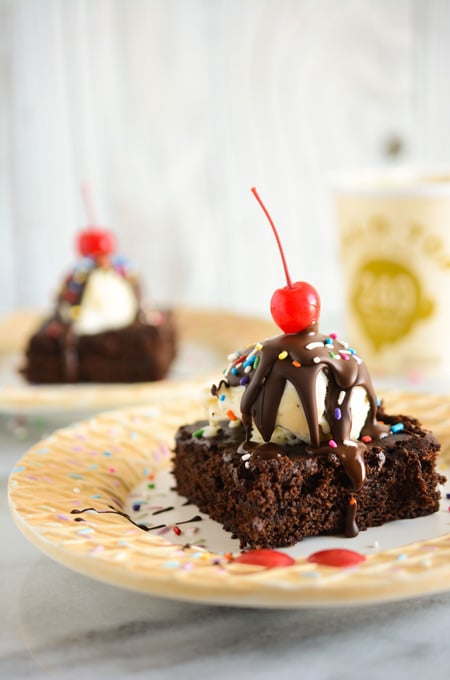 Please note that some of the links in this post are affiliate links and I will earn a commission if you purchase through those links.
I wouldn't call this recipe for Lightened Up Brownie a la Mode a healthy one, but it is…what I would call the lesser of the evil.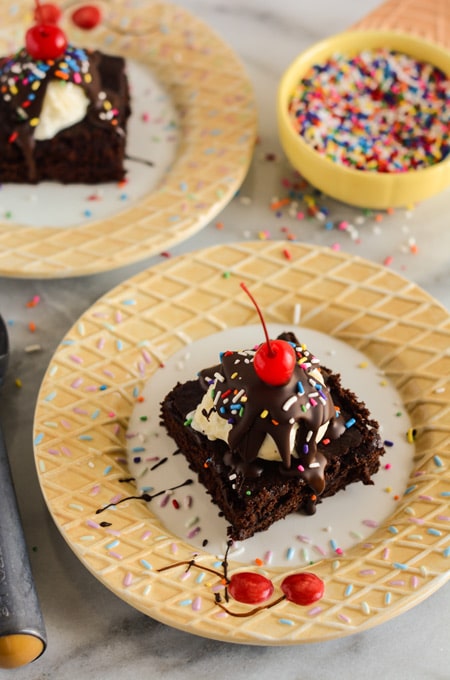 This brownie is incredibly rich and chocolaty. You would never know it's a lightened up version. I switched out the granulated sugar with coconut sugar. Coconut sugar is low on the glycemic index and contains more nutrients and has 16 amino acids making this a healthy indulgence you can feel good about.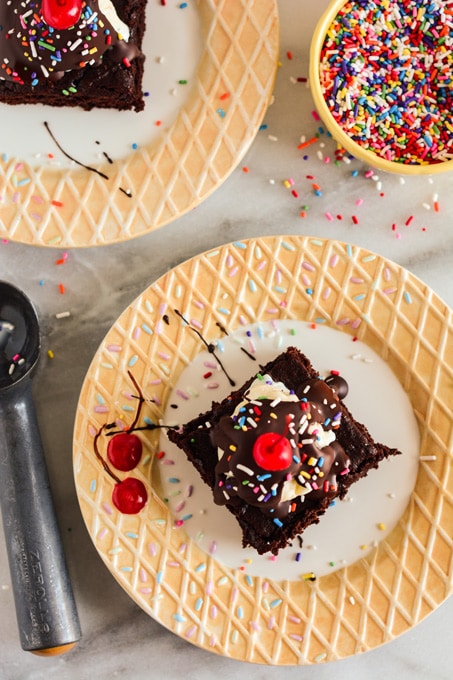 Egg whites, applesauce and just 3 tablespoon of unsalted butter make up this Lightened Up Brownie a la Mode. But you can't have Lightened Up Brownie a la Mode with out the ice cream right? So I've paired this recipe with my favorite healthy ice cream Halo Top Vanilla Bean Ice Cream!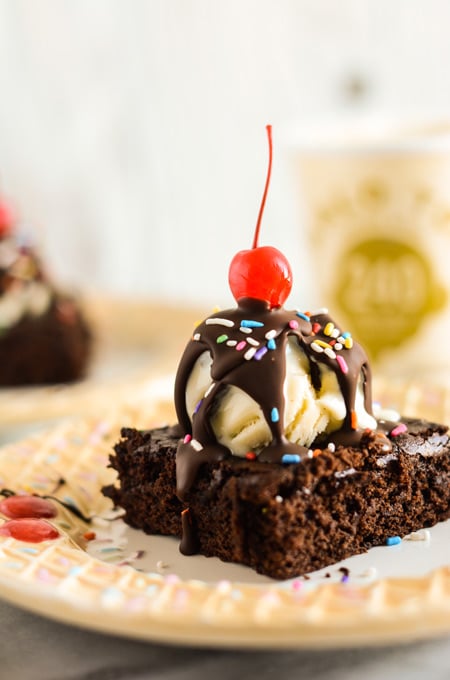 Lightened Up Brownie a la Mode Tips:
1. Be sure to test the brownies while baking them. Over baking will make them dry and crumbly.
2. For that right-out-of-the-oven experience, microwave the brownie for about 15-30 seconds.
You may also like Reduced Sugar Blueberry Muffins, Healthier Chocolate Coffee Cake, or Protein Packed Chocolate Pudding. Don't miss a recipe when signing up to my newsletter the Monthly Recap! I'll send one email per month with all the latest recipe links for that month that you may have missed. Sign up in the form below this post! And as a thank you, you'll receive my ebook The Cake Chica's Top 10 Recipes of 2015 with Step by Step Photos for FREE! Or follow on social media: Facebook, Instagram, Twitter, Pinterest and Yummly!
I've linked several ingredients in my recipe to Thrive Market. I've been a Thrive Market member for about 2 years and can't recommend them enough!!! They've got the cheapest prices around for organic, non-GMO, gluten-free and all kinds of healthy eating habits around! Check them out for yourself by clicking my affiliate banner below!